The Eqcome CEF Index declined 1.5% in November while its related NAV declined a further 2.0% causing the Index discount to narrow to 4.4% from 4.9% the previous month. 

On sector basis, equity CEF discounts expand while Fixed-Income and Other sectors contracted. Muni CEFs flipped to a premium after having sunk to a discount earlier in the year.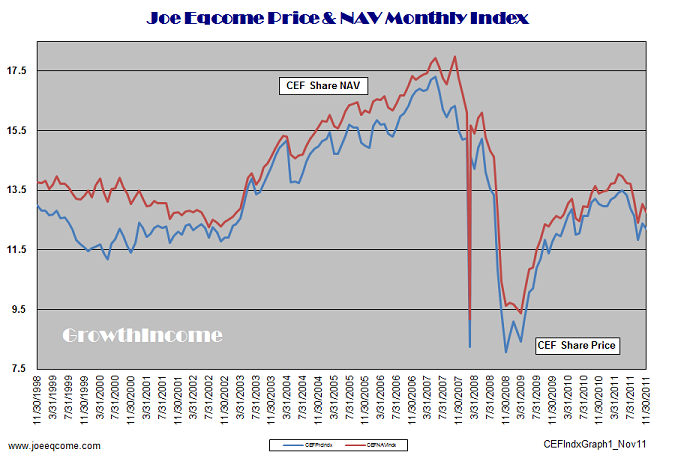 The following chart is a comparison the the Eqcome CEFBig10 Index which includes representatives ten of the major CEF fund types versus the share price of the PowerShares CEF Income Composite ETF (PCEF) which is an ETF that invests in tax-exempt fixed income CEFs through an index called the "S-Network Composite Closed End Fund Index".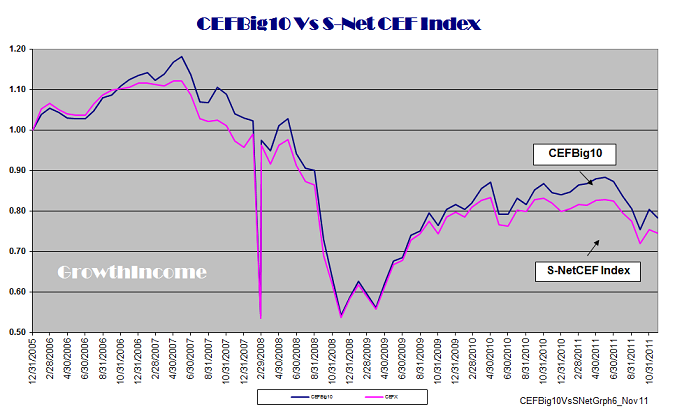 Additional charts are available at the "CEF Index" tab under the "Research" menu under the green banner. 

Joe Eqcome
 
Disclosure:
I am long
PCEF
.
Additional disclosure:
I am also long the GrowthIncome CEFBig10 Portfolio and the CEFMuni10 portfolio