The holiday season is always a lucrative time of year for firms that target consumers. Some types of firms (mobile gaming companies being one) are experiencing a prolonged seasonal boost thanks to the winter storm Jonah and its bullish implications. While brick-and-mortar firms are losing business and suffering setbacks due to the wintery blitz, mobile gaming companies that sport portable entertainment will be seeing an uptick in revenue. This uptick is not company-specific, however, and is the culmination of many factors that make it a perfect storm.
Winter storm Jonah is set to pond the East coast and will disable transportation in many key economic states. The Governor of Virginia, for instance, has declared a state of emergency and universities are closed until at least Monday. Washington, D.C. is projected to be the epicenter of the blizzard. Major cities with high incomes and populations will be experiencing a slow-down that will force people to stay home. Five of the top ten states afflicted will be from the Top 10 Richest States in America ranking, While the percentage of spending on personal consumption seems to stay relatively flat from poor to rich, the greater income means that the actual amount spent in this area on personal consumption is much larger than a multitude of many other areas. This environment is ideal for the mobile gaming companies.
Children are home. While mobile gaming is experiencing a growth in universality among generations as technology adoption increases, children still account for 29% of mobile gaming. While the children are home, because of the increasing non-outdoor-play culture of the United States and because of the increased amount of time to fill, children will be at home playing on their various platforms. While this does include PC and consoles, these actually do not directly cut into one another's time. Since the appearance of mobile gaming, it is actually correlated to an increase in time spent playing games in general and a decline in Television and other forms of media.
Adults are home. The biggest spenders in all of gaming are actually people in the age range of 35 to 44. This demographic spends an average of $6 each and every month. With the inability to go to work, many of these adults will be playing. 59% or more of Americans are gamers and the area affected by Jonah represents a large population center of the country. These adults also socialize their children to play games and while at home, it is likely that kids and parents will share in the gaming fun. Below is a map and a list of the areas expected to be affected most by the winter storm, Jonah, and their corresponding ranking of income form 1 being richest to 50 being poor.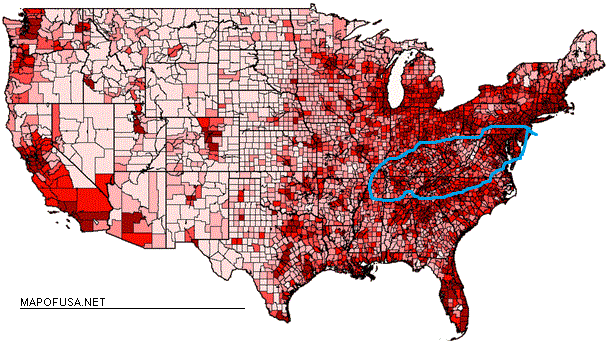 (Map from Mapofusa.net with area circled by author)
| | | |
| --- | --- | --- |
| Income Ranking | State Name | Total Population |
| 1 | Washington D.C. | 601,723 |
| 1 | New Jersey | 8,791,894 |
| 3 | Maryland | 5,773,552 |
| 8 | Delaware | 897,934 |
| 9 | Virginia | 8,001,024 |
| 49 | West Virginia | 1,852,994 |
| 46 | Kentucky | 4,339,367 |
| 45 | Tennessee | 6,346,105 |
| 40 | North Carolina | 9,535,483 |
| 22 | Pennsylvania (Philadelphia) | 1,526,006 |
| 22.4 | Total | 47,666,082 |
(Income Ranking from 247wallst.com; Population from suburbanstats.org )
The total population of the list over 300 million (the approximate population of the United States) gives a percentage of 15.89% of the total American population. The population multiplied by the 59% gives us an idea of how many gamers constitute the population of the area. 28,122,988 gamers approximately reside in the described area. With hours of free time and boredom, low oil prices, no during-storm transportation costs, a push away from traditional entertainment means, and a growing presence of gamers in the population from ages 0 to 44, the storm could help maintain the attention of its audience. The hours to spare make playing games and watching ads more economical than spending. The average of 3 hours spent playing on mobile devices each day will likely increase in this area temporarily, possibly growing mobile in-app purchases revenue but, since time is less valuable perceivably in this frozen tundra, more likely growing ad revenue.
Disclosure: I am/we are long GLUU.