Does everyone know what a completed cup looks like? You are looking at one here. Notice the bounce off of the green trend line today? A backtest back to the trend line gets us interest in the long side.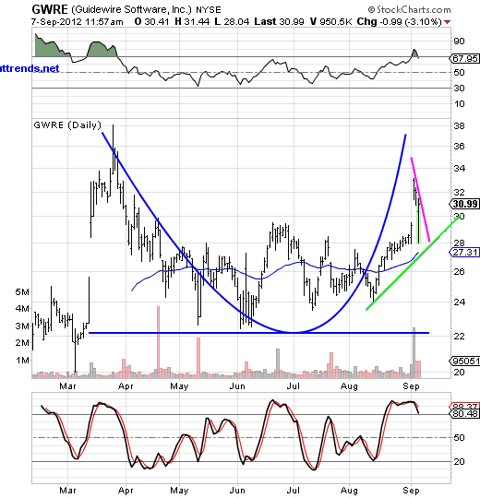 We offer a free newsletter where you'll receive exclusive content on the stock market and how to profit from it. Sign up here!
As a thank you for signing up, you will be able to download our free ebook --"How To Outperform 90% Of Wall Street With Just $500 A Week".
We want you to be successful in the stock market and look forward to hearing from you. Have a question about the stock market or a specific stock? Email us at customerservice@allabouttrends.net. We look forward to serving you!