Little known technical indicator has been nailing the price swings in gold.

This is Adam Hewison's first video for 2011 and I think it's an important one to kick off the New Year. As you well know, gold took one of its biggest drops in quite some time on the 4th of January and so far it has failed to appreciably recover. So what's ahead for this most precious metal?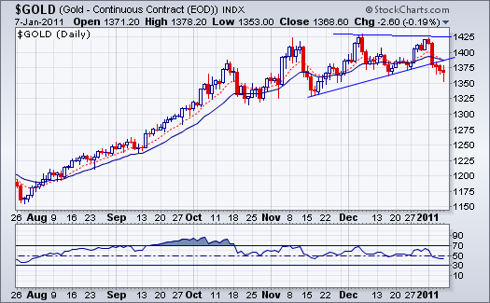 Gold has broken down out of a larger wedge formation and continues to act bearish.

Take a few minutes and watch how this one little indicator has been catching the swings in gold incredibly well for the last several months. You may or may not be familiar with this little known profit maker, but if you're not yet using it you certainly want to learn how to profit from it in 2011.

This video will show you how.

As always, all videos are free to watch and there are no registration requirements.