By Jeff Pierce
Outlook for next 3 months: Likely to trend higher over next few quarters but is slightly overbought. Would look to enter on pullback near $47-46, assuming it pulls back from these levels. If it continues higher, then you may have to adjust buy point upwards.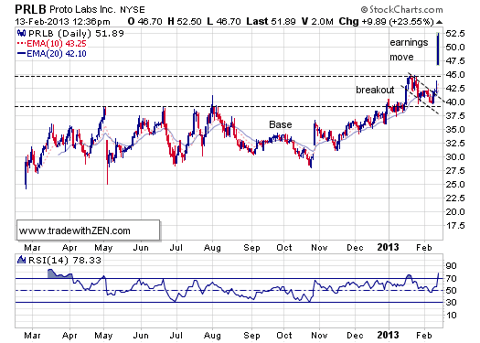 Outlook for next 3 months: Disappointing earnings reaction coupled with a technically weak chart causes a lot of concern in this chart. I expect this to trade lower for the next quarter or two down in the $38-36 range. Long term trend is intact and after a decent pullback could be a good long term buy.
Outlook for next 3 months: After basing for most of 2012 this sleeping giant has awoken. Look for this to consolidate under resistance and make a run at the $11 level. If it can get above this key area this is going much higher.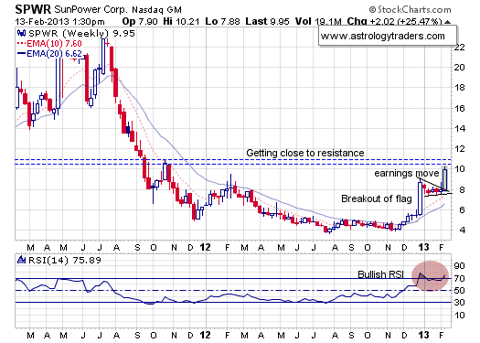 And now for something completely different. Here's is a picture my neighbor painted of a beach in Mexico. Isn't it beautiful? This is where I envision myself trading from someday full time.