By Jeff Pierce
So I noticed something today in regards to the vehicle I use to trade my Canadian timing signal, EWC. It's a horrible ETF that doesn't really do it's job of tracking The TSX at all. Notice how it seriously under performed in the first chart below. Here is a video I sent to tradewithZEN subscribers notifying them of the bearish trend change in the Canadian markets.
TSX Timing Model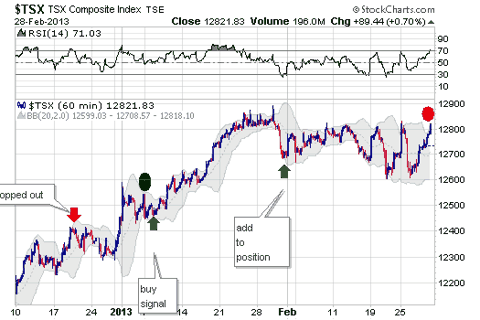 If you'd like to learn more about tradewithZEN and how it can help you in your market timing, as well as buying momentum stocks all for $20/month, click here.
EWC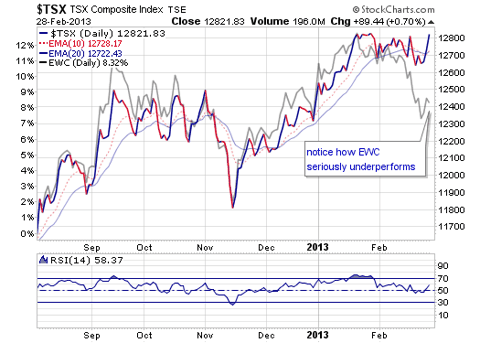 HXT.TO
Regular ETF that does a good job of actually tracking the Index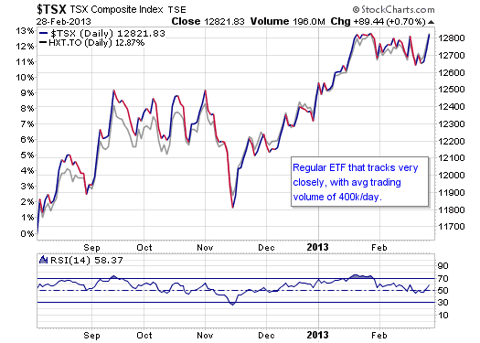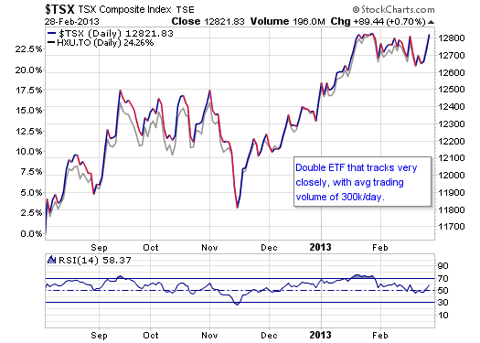 HXD.TO
You would have to short this when my timing signal give s a buy and vice versa. Best liquidity at 500k/day.