By Jeff Pierce
Months ago I proposed the idea that Apple was going to be in for a correction and that it was possible for the Nasdaq to go up even with Apple going down. At the time it was nearly inconceivable to think that it could happen and yet it did just that.
And then last month when the Nasdaq looked as if it was going to have a more serious correction, Apple suddenly came to the rescue and suddenly matters to this index. I have no theories as to why this is happening, it's just something I noticed today.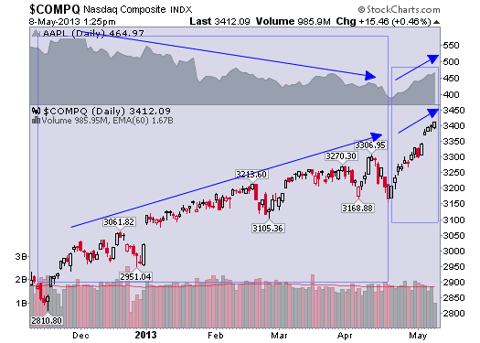 So the next question is just how far can Apple realistically go? I'd say there is a better then average chance we're just about there with an outside chance this goes to $500 before hitting the brick wall of resistance. If you're long and want to press your luck selling into that $500 level would be smart, but know that this could resume it's downturn any day now.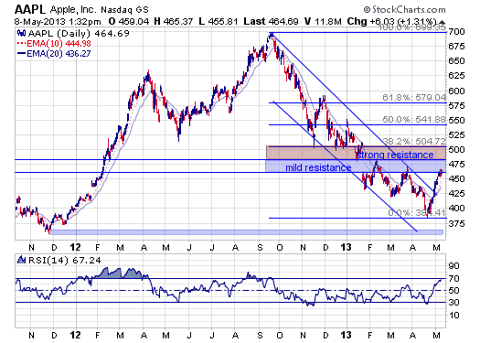 Nic Chahine's "Creating Income With Options Spreads" This roadmap will get you on the right path to generating passive income on a weekly basis from your trading. To view this brilliant seminar, CLICK HERE NOW