By Jeff Pierce
Both of these index charts could pullback to green moving average (68) and remain in a very strong uptrend. I'm not suggesting that is going to happen as the correction could just as easily be that of a sideways nature, but the markets will have to digest these gains one way or another.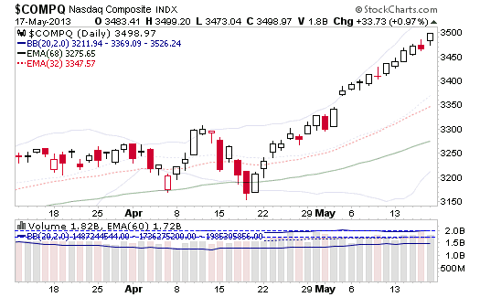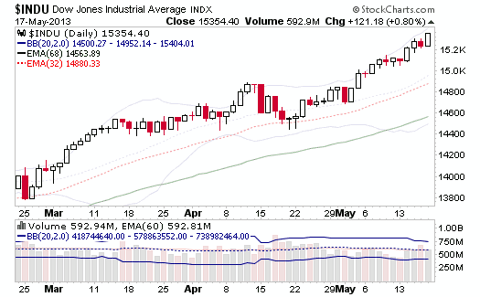 The mere fact I'm even looking at Gold through bullish tinted glasses is a monumental shift in bias from the past 3 months. I don't think it's a buy here, but I think it could be getting close. Don't interpret my hint as bullishness as an all out load the truck signal. Far from it.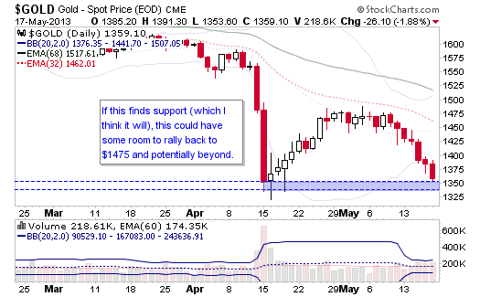 Deep thoughts here. I liked this passage so I thought I'd share.
The Universe is not of itself suspended aloft without sense or reason or guidance, nor is there one reason which rules and guides it by rudders, as it were, or by controlling reins,but, inasmuch as Nature brings, in this life of ours, many experiences in which both evil and good are commingled, or better, to put it very simply, Nature brings nothing which is not combined with something else, we may assert that it is not one keeper of two great vases who, after the manner of a barmaid, deals out to us our failures and successes in mixture, but it has come about, as the result of two opposed principles and two antagonistic forces, one of which guides us along a straight course to the right, while the other turns us aside and backward, that our life is complex, and so also is the universe; and if this is not true of the whole of it, yet it is true that this terrestrial universe, including its moon as well, is irregular and variable and subject to all manner of changes. For if it is the law of nature that nothing comes into being without a cause, and if the good cannot provide a cause for evil, then it follows that Nature must have in herself the source and origin of evil, just as she contains the source and origin of good. ~ Plutarch "Isis and Osiris"
Related Posts: