By Jeff Pierce
Gold is likely to have a short term bullish bias now that it's retested the July lows, held, and started to move higher off those levels. Back in August I suspected we would have to revisit the lows before we could say a decent support level could be formed and now the $1175-1225 level seems to be that support it needed before finding a bottom.
I have a feeling that we'll be looking back month's from now when gold is back to $1400 level thinking that the easy money has been made on this trade when it trades back into resistance. At that time we'll have a clearer picture if July 2013 was the lows or if it was just a stop gap before gold makes it's ultimate bottom near $1000.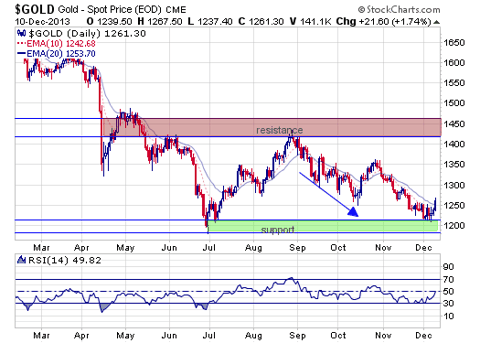 Gold weekly remains in a long term uptrend.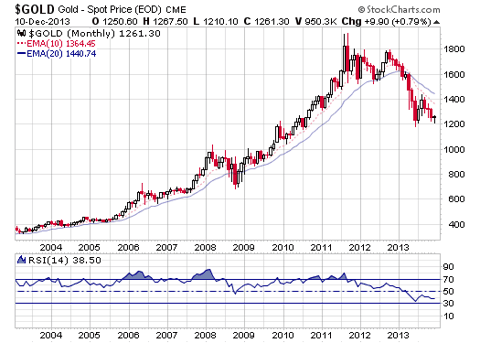 Related Posts:
tradewithZEN November Trading Results