The following is a guest post from All About Trends, who teach traders how to achieve consistent gains through stock selection and daily trading education. When you become apremium member for $15/month (50% the regular price) you can expect to receive daily trade ideas and market analysis, along with a concise trading plan for each trade.
And of course here is our AAPL chart for the day because an AAPL a day keeps the doctor away.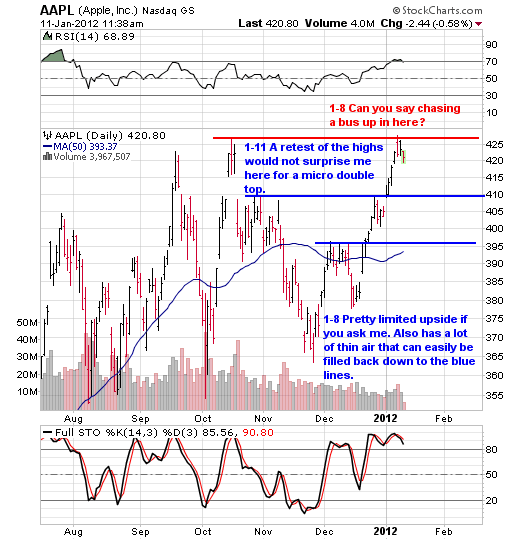 1-11 See that POH forming on the micro chart just above? That's why I said in the daily chart that it would not surprise me to see a retest of its highs. I haven't looked when earnings are due yet but I'll say this- IF AAPL stays up here into earnings and pops on earnings?  I'd seriously consider fading (selling and selling short for a scalp) that pop (gap).
You can see how much risk there is to the downside.