The following is an excerpt form the mid day update by All About Trends. Premium members receive daily market commentary, stock picks, and a concise trading plan. I personally recommend their service for their insightful content and amazing value. Try it here at a significant discount.
The last few days we've been talking bull and bear counts along with a bit of a POTENTIAL change in trend pattern to be aware of, that being a KODR amongst other things.
As more chart time has past since that and we've received new information we are still of the opinion that this MAY still be just a KODR (Kiss Of Death Retracement), Snapback Rally, Dead Cat Bounce call it what you will. The NASDAQ comp. is the hardest to read (All because of AAPL's weighting) but the other indexes have more structure showing.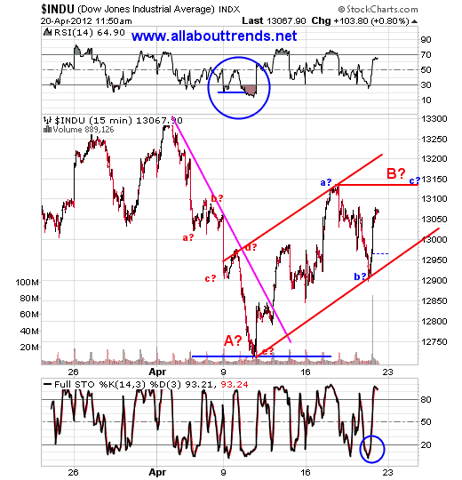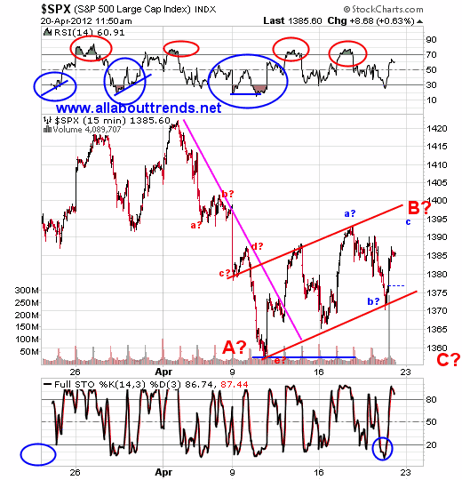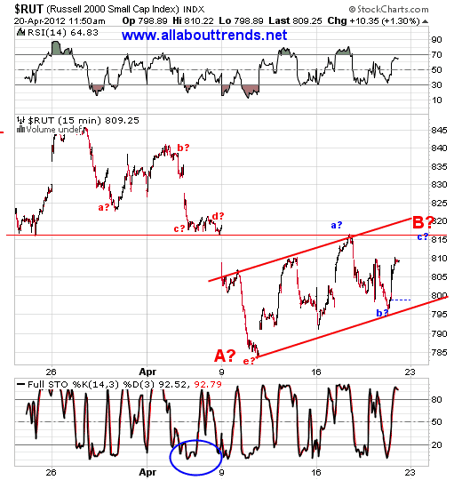 So going into the weekend what we'll want to do is play it safe with regards to taking on new positions and monitor our current positions in the event next week we get rolled to the downside.
We'll get into deeper detail of the current index structure from other time frames this weekend so watch for it. What we will also want to talk about is what happens if a C wave down of an ABC wave 4 down takes place.
Related Posts:
Using Micro Charts For Trend Clues