April 27, 2015 | In My Opinion | by

Jerry Wagner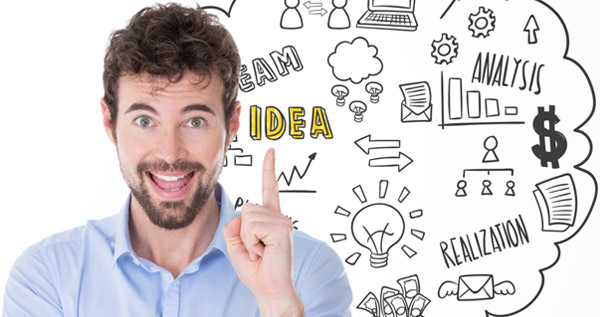 That is the question being asked throughout the month of April, which is designated as National Financial Literacy Month. This effort highlights the importance of financial literacy and supports teaching Americans on how to establish and maintain healthy financial habits.
The beginnings of this started in 2000, when The National Endowment for Financial Education introduced Youth Financial Literacy Day. In 2004, the U.S. Senate officially recognized April as National Financial Literacy Month. Closely related to this was the creation of The Financial Literacy and Education Commission, officially run by the U.S. Department of the Treasury and the Consumer Financial Protection Bureau, along with participation by nineteen other major agencies such as The Federal Reserve, SEC, FDIC, and the Department of Education.
Whether you are an investor with assets invested in hopes for a comfortable retirement, or a financial advisor responsible for helping clients meet their long-term goals, I thought it might be interesting for you to examine some of the concepts being put forth during Financial Literacy Month.
While there are seemingly mountains of material, I found these to be most interesting and relevant.
__________________________________________________________________________________________
The SEC was charged under the Dodd-Frank Wall Street Reform and Consumer Protection Act of 2010 to conduct a study to identify the existing level of financial literacy among retail investors as well as methods and efforts to increase their financial literacy.
The agency's broad conclusion in its 2012 "Study Regarding Financial Literacy Among Investors" was not heartening, as they said of their broad research conducted with a diverse socio-economic sample, "The studies demonstrate that investors have a weak grasp of elementary financial concepts and lack critical knowledge of ways to avoid investment fraud."
Some of the qualitative findings were more encouraging, where it was clear that virtually all investors are seeking more readily understood "transparency" from financial intermediaries of all kinds.
The SEC concluded "the most useful and understandable relevant information that retail investors need to make informed financial decisions before purchasing an investment product or service" includes:
• The financial intermediary's background information and disciplinary history;
• The investment products and services offered by the financial intermediary;
• The standard of care provided by the financial intermediary to investors;
• The financial intermediary's compensation, sales charges, and management fees;
• Investment objectives and strategy such as growth, income, or capital preservation and past investment performance;
• A plain language description of the financial intermediary's conflicts of interest;
• Principal risks or risk factors such as credit risk, liquidity, and inflation.
___________________________________________________________________________________________
The Library of Congress, working under an SEC request, issued a June 2014 report titled, "Behavioral Patterns and Pitfalls of U.S. Investors." Again, this is an extensive report, but one overall finding was of particular note:
"Behavioral finance holds that investors tend to fall into predictable patterns of destructive behavior. In other words, they make the same mistakes repeatedly. Specifically, many investors damage their portfolios by underdiversifying; trading too frequently; following the herd; favoring the familiar (domestic stocks, company stock, and glamour stocks); selling winning positions and holding onto losing positions (disposition effect); and succumbing to optimism, short-term thinking, and overconfidence (self-attribution bias)."
One specific "pitfall" in particular resonated among these:
Manias and Panics: Financial "mania" or a "bubble" is the rapid rise in the price of an investment, reflecting a high degree of collective enthusiasm or exuberance regarding the investment's prospects. This rapid rise is usually followed by a contraction in the investment's price. The contraction occurs when there is wide-scale selling of the investment that causes a sharp decline in the investment's price. Unfounded optimism can therefore lead to eventual distress and possible panic. In the past ten years, two instances of mania followed by panic have severely harmed investors … the impact on investment portfolios could have been (partially) mitigated by diversification.
__________________________________________________________________________________________
Investor.gov, a site run by the SEC as part of its effort to deliver on increasing financial literacy, calls April "Financial Capability Month." The site offers many investor resources, not the least of which are sections called "Five questions to ask before you invest" and "15 Investment Tips for 2015."
Both of these sections places an emphasis on the importance of understanding and managing risk: "Every investment carries some degree of risk and the potential for greater returns comes with greater risk … it is important to understand the trade-off of risk and reward for every investment."
_________________________________________________________________________________________
Many public libraries around the country participated in the month's events, particularly what they called Money Smart Week (April 18-25), where a variety of seminars, events, book displays, literature, and posters were featured. One poster series from the Investor Protection Institute was chock full of valuable and clear information for the average investor. Three statements caught my attention:
•"Diversification spreads risk across your portfolio, but does not insure against market risk."
•"Financial plans work. Research shows that over a lifetime, investors with a financial plan accumulate about 20% more wealth than those with no plan."
•"When you want to invest, good advisors can be great assets. Work with them to: a) decide what services you need, b) determine your financial goals, c) analyze your risk tolerance, and d) think carefully about your time horizon(s)."
_________________________________________________________________________________________
I am sure I can speak for Flexible Plan Investments, Ltd. management in saying that the company agrees 100% with the worthwhile goal of promoting financial literacy. It is particularly critical that investors recognize how risk management should be a key component for their portfolios. And understanding the important role that financial advisors and investment managers can play in helping them to better understand and reach their investment goals should turn into a win-win-win situation for all.
Enjoy the closing days of Financial Literacy Month and have a great week,
All the best,
Jerry