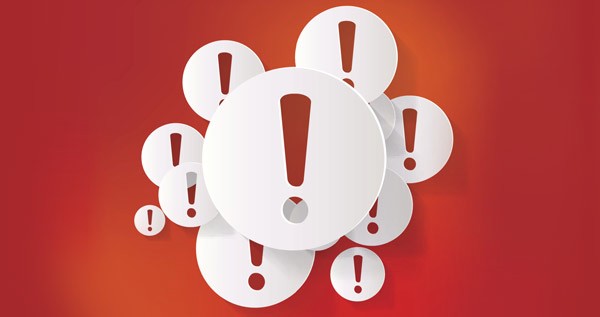 I'm in bed with bronchitis, so this is not the usual "In My Opinion" article today. Still, there was an important development among our various timing indicators that I wanted to bring to your attention. On Friday our Classic strategy's timing signal switched to a sell. This is the first time in two years that both its high risk and timing components have aligned to create a sell signal.
As impressed as I am with our Classic strategy, that in and of itself would not be enough to warrant a special message. Rather, it is the fact that its reversal marks the final one of our intermediate-term strategy indicators to signal a sell that causes me to scribble a note to you today.
Earlier we saw our Targeted Volatility Analysis (TVA) models of the market switch first to cash and then into inverse mode. Then the Self-adjusting Trend Following strategy (STF) moved into a cash position. A week ago our Market Leaders' Market Environment Indicator (NYSE:MEI) made the switch. Now it's Classic.
Many of my market timing friends also report that their stock market indicators have turned south. Like this chart from DK Indicators, their intermediate-term indicators are reporting signs of market weakness.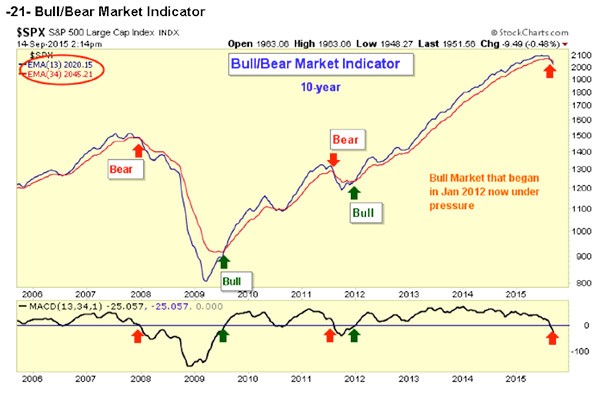 Source: DK Indicators
Similarly, the Market Fear Index (the VIX) is above its long-term average reading of 20. It recently topped 25 and is still close to that level.
Finally, we run a probability analysis of whether we are in a bull or a bear market. It slipped into bear market territory a number of weeks ago.
White paper: Bull, Bear, and Sideways Markets
A Tri-state Market Classification for Evaluating Active Investment Strategies
Now, with any stock market indicator I would be the first to acknowledge that it can be wrong. As I have often said, every strategy works until it doesn't, noting that market indicators all reflect different market environments and all have periods of performance and non-performance.
But the preponderance of negative indicators does give me pause.
Of course, most of you know I am a bit of a contrarian when it comes to the markets and prevailing opinion. And I
am concerned that both polls of average investors (AAII Investor Sentiment Survey) and those of market newsletter writers (Investor's Intelligence) show a preponderance of bears over bulls. These are usually wrong at extremes.
At times like these, I am happy that:
We are already heavily invested in money market, bond, and alternative investments, like gold;
All of our portfolios are controlled by active allocation methodologies that not only can put us into these defensive investments when trouble looms, but that also can move us back into stocks when the crisis passes (after all, I have not changed my expectation of a yearend rally when this is over); and,
Now is usually a good time for our pattern or mean reversion strategies, as they are very short-term-oriented and trade daily.
To bring you comfort while all of the intermediate-term indicators are negative, I've asked my staff to add a report on each of our strategies' cash and defensive invested positions in our review of strategies portion of the hotline. Check it out.
That's all until next week when I'm hopefully feeling better. Maybe the stock market will join me…
All the best,
Jerry