Cup formation are potentially good trades when taken with the risk reward. Here we explore two such stocks which are in early stages of a cup formation. The least they should be on your watchscreen.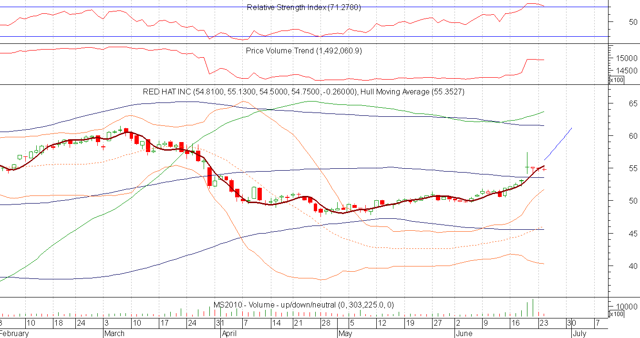 Red Hat is forming a cup (early stage). Its a high risk trade but a long to 60 with a stop under 53 is a good trade.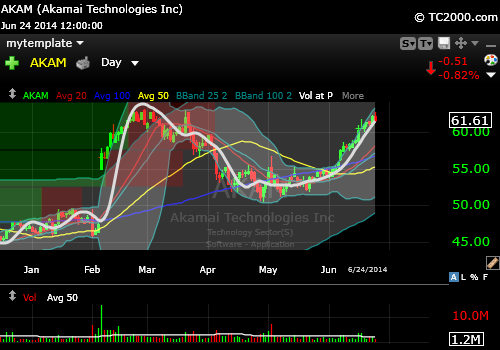 Akamai Tech is much further in cup formation and nearing a breakout at 64. Watch the volumes if it does break 64 in which case it is a good long above 64 with stops under 62 for 68 as target.