Consumer inflation is on the uptick esp in the developed world. Bubble ETF like the Biotech ETF are nowhere near their previous highs of 170. The current uptrend has not only paused but a tiny downward move has begun. The first signs of a correction begins with investors fleeing the bubble stocks.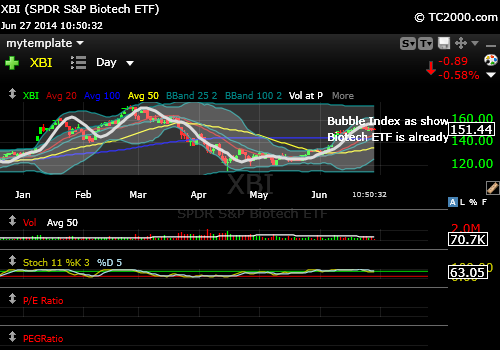 The bio tech ETF making the downward turn at 150.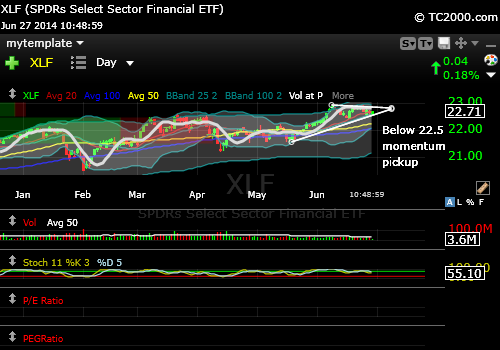 The financial stocks are in a penant formation but downward move could pickup once the 22.5 level gives way.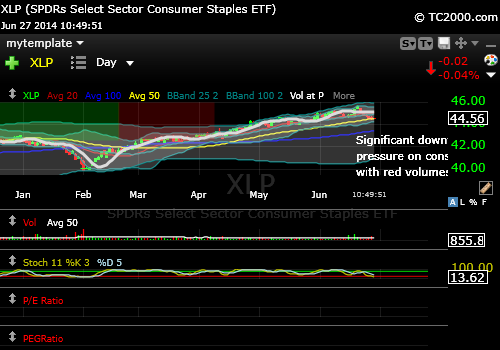 The Consumer index has already broken its uptrend line and now waiting for further pickup in momentum if the current price does not attract buyers.
You have been warned.
Our portfolio is geared to take advantage of the coming correction which may be shallow as it looks now but could gain momentum on the downside if investors panic later in the year.