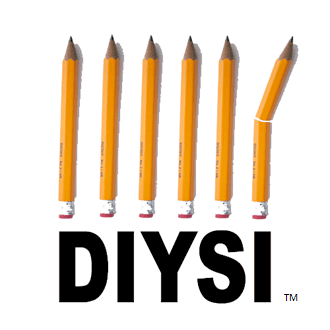 New Digest
DIY Stock Investor has started a second stock digest. "The Swift FCF Yield" is a brief review of free cash flow yield for popular stocks of the NYSE and NASDAQ. Sometimes a newswire focuses solely on the income statement results for a stock. By also examining the cash flow statement for a company, meaningful conclusions can be made about the health of the business.
To see an example, click on the company name in the list of the latest The Swift FCF Yield reviews.
Stock Pick Updates
To start with the winners, I'm very pleased with the latest value pick that sprinted out of the gates. Neff Corp (NASDAQ: NEFF) was a January 13th pick that quickly put up 100% returns. As of late it still holds at +75%. You can read the article here, Neff Corp.'s Residential Construction & Earthmovers Pair Well With Fannie Mae, Houston Housing.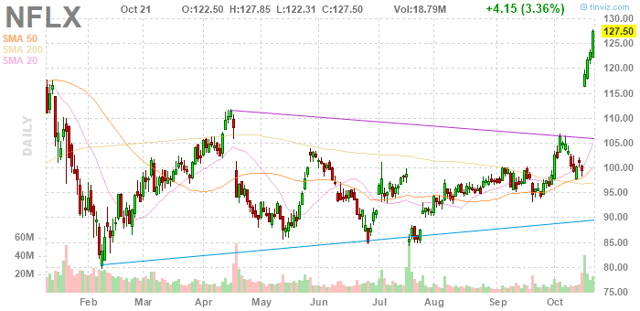 Netflix (NASDAQ: NFLX) was a pre-Q3 earnings pick due to international growth and a continued belief in China contracts. The recent trading action pushed the PPS to over 30% gains since my entry point. The quick price raise caused me to take profits, thinking the short sellers are soon to bring this back down. I will be interested to buy again if it becomes oversold. You can read more at, Assange Bashes Google But OneWeb And Netflix Pose The Biggest Global Reach.
I had first put a watch on a very interesting company form a scan I did of Saudi Arabian portfolios. I found an American company that was doing a lot of global diversified work and stood to gain from low oil prices; Huntsman Corporation (NYSE: HUN) has many petroleum distillates (chemicals derived from oil). After seeing a pullback and low PPS support, HUN was a buy with +4% div yield as a perk. The stock still has a +50% return since the December 8, 2015 pick. Domestic Oil Falls To Saudi Arabia - What's In The Kingdom's Portfolio?
Neptune Wellness Solutions, aka, Neptune Technologies & Bioressources (NASDAQ: NEPT) has been in many patent contentions, but had won every legal dispute. Collecting from the infringers has proven to be the lasting task, however Aker recently paid up with a 15mo contract for $10m. I believe NEPT is finally turning the corner and they had a +20% pop on October 6, 2016. To read more of my background analysis for the company, see Fiscal Year 2017 Brings New Krill Oil Development.
My latest buy pick is for The Female Health Company (NASDAQ: FHCO). This stock has suffered merger arbitrage, the short-sellers had their fun. I see the new lows as a better risk-reward ratio for the bulls. However, this new company will begin to act like a bio run-up which will have event driven trades. I like value investing, but also event driven trades and this company appears to offer both. Could be a good 6mo hold with a riskier, yet possible +100% return in 12mo. Female Condom Sales Could Spike With New Porn Laws And Zika Epidemic.
TipRanks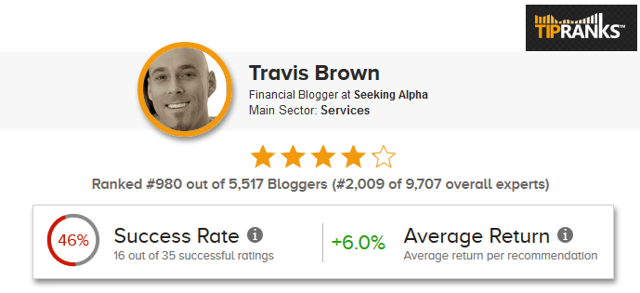 In better times I was riding high from Amazon (NASDAQ: AMZN) picks while it was still under $320 PPS. Smith & Wesson and Virgin America were also big winners. I had a great TipRank: 4.5 stars and #1,315 of 8,598 overall experts. I then hit some trouble with a sell thesis for Etsy, but still think it could have worked. Oil MLPs were all the craze and I also bit on BreitBurn which marched to a bankruptcy.
My TipRank has hit lows with an overall return of 6.0% for a nearly 4 star rank. You can follow the stock pick track record at my TipRank Profile.
Twitter Activity
The latest share spike for Twitter (NYSE: TWTR) came from reborn buyout rumors, but then people became shocked, even upset when short-sellers made their move AH.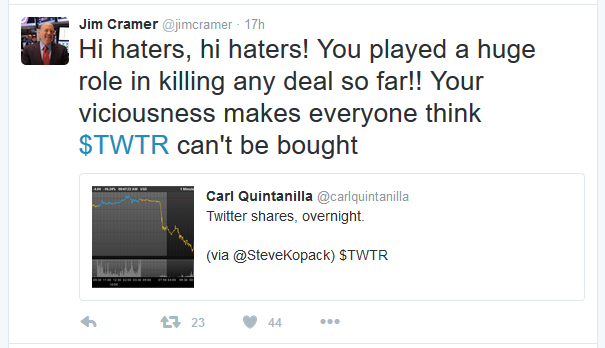 On the positive side, this could be a second chance to get in on the ground floor. Better to pick up these stocks when they are oversold and mauled by the bears than to go chasing non-material sentiment. To me, hosting live NFL games and streaming video with ads has been a material improvement for the company.
In other Twitter news, I keep two accounts active. Follow @t_aaron_brown for stock and a bunch of side stuff or just follow @DIY_S_Investor for straight updates on new picks and stock analysis digest.
Disclosure: I am/we are long FHCO, NEPT, HUN, GPRO.