Rumor Has It
As of late, there has been no official announcement to indicate that a takeover is in the works for Gogo (NASDAQ:GOGO). It is certainly not out of the question, but an acquisition could take time to materialize, even if the rumor is true. Therefore, the rumor alone is probably not enough reason to buy the stock. That being said, there is still a good entry point here for long-term investors. The price of Gogo is currently 48.6% below its December 2013 peak of $35.77 and only 8% above the IPO price of $17.00. Earnings are likely to improve and if the rumor does turn out to be true, long positions will still be in the driver's seat.
Long-Term Potential
Even if there is no takeover in the works, Gogo is a good long-term speculative play. Earnings have been in the red since the IPO but are gradually improving, and the recent agreement with Virgin Atlantic could be opening new doors.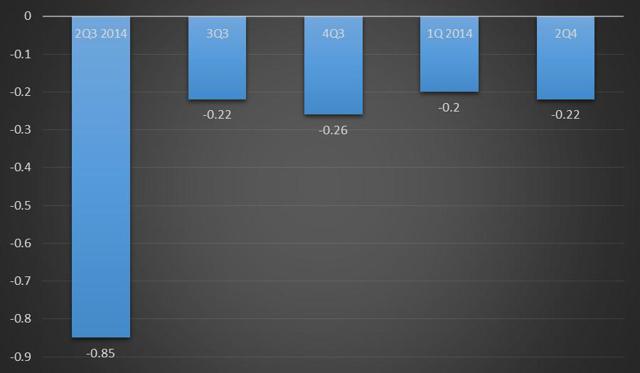 Source: Three Point Aviation Services LLC
Short Positions in Play
August short interest was 13.1M shares (23.75% of float.) Given the number of investors who got in closer to December's high, there may not be much desire to sell at current levels. That will put pressure on short-sellers if there is an acquisition announcement or even a stronger rumor. Riding the short wave could be a profitable move.
How to Play Gogo
The potential upside, in the event of a takeover, is probably limited to a premium of 50%, placing shares at $27.55. A 20% premium would take shares to $22.04. If an acquisition does not materialize, the shares will likely drop back below $18 in the short term. A covered call strategy is the way to go here if you want to make money without banking on rumored events. Nov 2014 calls are trading around $1.20. Buying the stock at $18.37, provides an upside potential of $2.83 on an investment of $17.17 (16.4%.) Maximum downside risk would be $17.17. Downside would be $5.51 (32%,) if the stock returned to the 52-week low of $11.66. No change in the stock price would yield a return of about 7% (42% annualized.)
Covered calls would sell the upside potential beyond the $20 mark, but increase the probability of a return should a takeoff bid fail to appear. If little changes between now and November, there will be an opportunity to sell another round of options, covering the same long shares.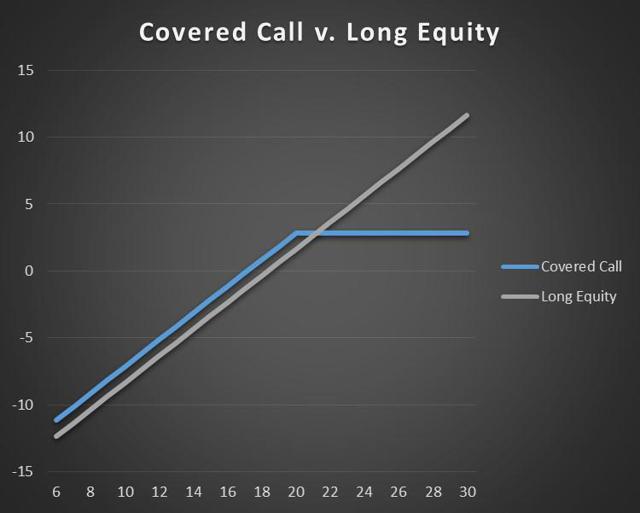 Source: Three Point Aviation Services LLC
Conclusion
The rumor alone may not be enough to make the stock attractive on a speculative basis, but it already has the merits of a good long-term bet. With the stock near the IPO price and opportunities ahead, this is a good place to get in, even if an acquisition fails to happen. Plus, a covered call strategy is likely to be a money maker, either way.
Disclaimer
No investment ideas or suggestions in this article are guaranteed to be successful, and it should not be used as a sole source for investor information. Options trading and equity investments contain substantial risk of loss and are not suitable for all investors. A professional financial advisor should always be consulted before investing.
Disclosure: The author has no positions in any stocks mentioned, and no plans to initiate any positions within the next 72 hours.
The author wrote this article themselves, and it expresses their own opinions. The author is not receiving compensation for it (other than from Seeking Alpha). The author has no business relationship with any company whose stock is mentioned in this article.