Seattle's Best Coffee, a wholly owned subsidiary of Starbucks, opened 10 new stored in the Dallas/Ft Worth area where I live. I am a Starbucks investor and a regular patron at the local Starbucks so I decided to try and figure out what is going on here.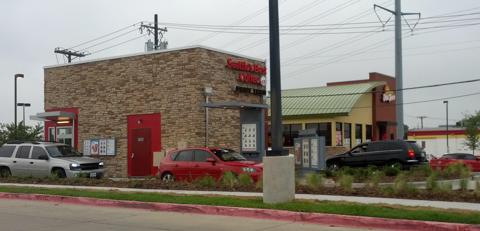 After a visit this morning I wanted to share my photos and thoughts on what I think is a genius move. It is certainly not unusual for Starbucks to open new locations in my sprawling metroplex home town. What is unusual is that they opened 10 stores at the same time and the stores were all pre-fabricated in a warehouse.
The menu and pricing are all lower than Starbucks and clearly seem to be aimed at all of the lower cost alternatives to Starbucks. I drove away with a coffee and a sausage, egg and cheese biscuit. Other than the branding it might well have been McDonalds. All of it was quite tasty.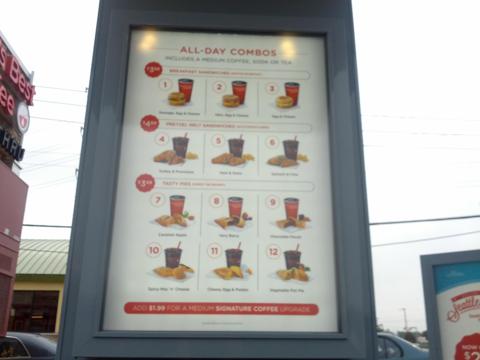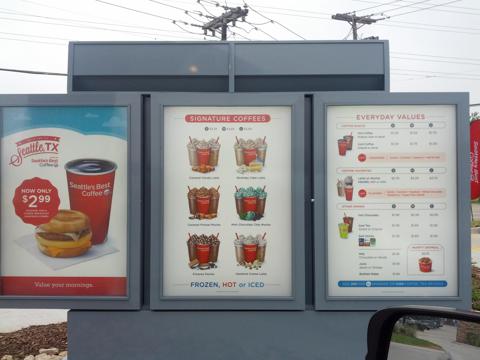 Why didn't they just open smaller Starbucks? 1) Lower pricing without devaluing Starbucks 2) More breakfast options without negatively impacting the Starbucks store smell.
If successful, this model could be rolled out with dizzying speed. They are likely to steal market share from fast food more than coffee shops. Competitors like McDonalds (NYSE:MCD), Dunkin Donuts (NASDAQ:DNKN) and even local gas stations are officially on notice.
I think I am very likely to continue to stop at my local Starbucks when I want to sip my coffee while reading SeekingAlpha. This is a great option for the morning commute when I don't have time to stop.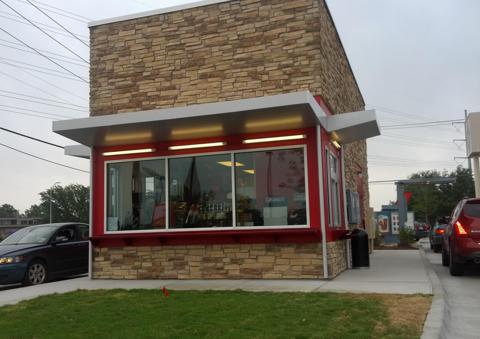 Disclosure: I am long SBUX.