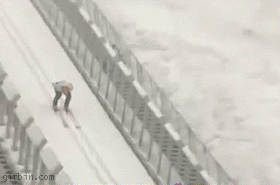 Berlusconi will resign and some time down the road (a few days, a week, a month...) austerity measures will be adopted they say. This is something to be suspicious of as well. What will happen next in Italy is speculated here. It might even be better to ask Blackrock (NYSE:BLK) since they've been buyers of Italian debt as noted here. Per Bloomberg news today: Blackrock said its "comfortable" holding intermediate Italian bonds as a surge in yields triggers concern the collapse of the government will force the nation to seek a bailout. "Our view has been that a solution to stabilize European sovereign and financial markets is very far from a conclusion, and thus, maintaining very nominal exposures to some of the countries with substantial refinancing needs was the right portfolio posture," BlackRock Chief Investment Officer Rick Rieder said in an e-mailed statement to Bloomberg News. So, can a big firm like Blackrock get things wrong? They wouldn't be the first.
Another Prime Minister teetering and hesitating is Greece's Brett FavrePapandreou who can't seem to decide whether to resign or not. He does seem a bit of a drama queen, or perhaps is just weak.
What worries everyone is that the euro zone is going to die. There are 17 different countries, cultures, economic regimes and politics that just can't seem to coalesce. The EU was a seductive idea but maybe came too soon. The U.S. is a hodgepodge of different states and cultures as well. But, after a revolution a political constitution was drafted which has guided the country since. There is no such political document within the EU.
 
...
READ MORE
Subscribe to our RSS feed