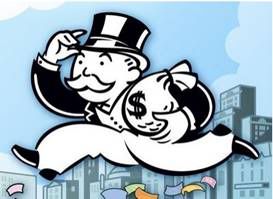 Our goal in this profile is to help investors wade through the many competing ETF offerings available. Using our long experience as an ETF publication, we can help select those ETFs that matter and may not be repetitive. The result is a more manageable list of issues from which to choose.
There are currently nearly 40 ETFs oriented to the financial sector. The following analysis features our top selections of ETFs. We believe these constitute the best index-based offerings individuals and financial advisors may utilize.
ETFs are based on indexes tied to well-known index providers including Russell, S&P, Barclays, MSCI, Dow Jones and so forth. Also included are some so-called "enhanced" indexes that attempt to achieve better performance through more active management of the index.
The financial sector has been at the epicenter of economic and stock market woes during the 2008-2011 (and perhaps beyond) periods owing primarily to the housing bubble bust and collapse of security products created to accommodate rising real estate prices. As investors know this collapse has led to ongoing bailouts and bankruptcies. Some believe the sector is on the mend but current data don't necessarily support this view. Uncertainty as to a positive resolution of these issues remains a drag on markets overall and this sector in particular.
There has never been a bull market when financials were not a participant in any overall rally. As a consequence, its important investors pay close attention to the behavior of the sector whether from general news and price action. Doing so would offer important clues as to market health and overall future conditions.
One thing you'll note with charts posted are the similarities in trends and performance from one to another. This isn't a coincidence given overall index constituent similarities. Further, the easy money policies of the Fed during the period covered have made performance results hardly distinguishable one from another.
There are catchall sectors like XLF covering the entire sector and individual areas like banking, brokering and insurance for investors wishing to isolate and target their focus.
We rank the top 10 ETF by our proprietary stars system as outlined below. If an ETF you're interested in is not included but you'd like to know a ranking send an inquiry to support@ETFDigest.com and we'll attempt to satisfy your interest.

Strong established linked index
Excellent consistent performance and index tracking
Low fee structure
Strong portfolio suitability
Excellent liquidity

Established linked index even if "enhanced"
Good performance or more volatile if "enhanced" index
Average to higher fee structure
Good portfolio suitability or more active management if "enhanced" index
Decent liquidity


Enhanced or seasoned index
Less consistent performance and more volatile
Fees higher than average
Portfolio suitability would need more active trading
Average to below average liquidity

Index is new
Issue is new and needs seasoning
Fees are high
Portfolio suitability also needs seasoning
Liquidity below average
We feature a technical view of conditions from monthly chart views which we believe adds value to the process. Simplistically, we recommend longer-term investors stay on the right side of the 12 month simple moving average. When prices are above the moving average, stay long, and when below remain in cash or short. Some more interested in a fundamental approach may not care so much about technical issues preferring instead to buy when prices are perceived as low and sell for other reasons when high; but, this is not our approach. Premium members to the ETF Digest receive added signals when markets become extended such as DeMark triggers to exit overbought/oversold conditions.
For traders and investors wishing to hedge, leveraged and inverse issues are available to utilize from ProShares and Direxion and where available these are noted.
#1: READ MORE