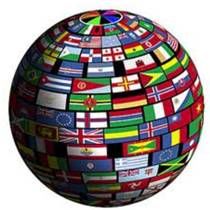 There is a fast growing number of international small cap ETFs with some only recently being issued. This is one sector where growth in the number of issues available will grow quickly along with other international subsectors. Currently there are about 40 issues available with not all of them seasoned yet.
The issues in the list are from a variety of issuers including: iShares, SPDRs, Van Eck, Schwab, Guggenheim, WisdomTree and so forth. These are linked to proprietary indexes or Dow Jones, S&P, Russell, Van Eck and others.
Over the past few years there has been a push and desire to add more international issues to investor portfolios. This has occurred because many developing countries are experiencing higher economic growth rates than more developed countries. Demographics is some emerging markets is superior given a younger population making the consumer sector compelling as well as infrastructure needs. However, historically many international markets have higher volatility characteristics than more established sectors. In 2011 a global debt crisis emerged causing many developed nation's markets, particularly in Europe, to experience unusually high volatility and underperformance. This is something that has negatively affected many of the featured ETFs in this category.
Irrespective of recent market performance we rank the top 10 ETFs more by their structure as opposed to current performance. We utilize our proprietary stars system as outlined below. If an ETF you're interested in is not included but you'd like to know a ranking send an inquiry to support@ETFDigest.com and we'll attempt to satisfy your interest.
Strong established linked index
Excellent consistent performance and index tracking
Low fee structure
Strong portfolio suitability
Excellent liquidity


Established linked index even if "enhanced"
Good performance or more volatile if "enhanced" index
Average to higher fee structure
Good portfolio suitability or more active management if "enhanced" index
Decent liquidity


Enhanced or seasoned index
Less consistent performance and more volatile
Fees higher than average
Portfolio suitability would need more active trading
Average to below average liquidity


Index is new
Issue is new and needs seasoning
Fees are high
Portfolio suitability also needs seasoning
Liquidity below average
We feature a technical view of conditions from monthly chart views. Simplistically, we recommend longer-term investors stay on the right side of the 12 month simple moving average. When prices are above the moving average, stay long, and when below remain in cash or short. Some more interested in a fundamental approach may not care so much about technical issues preferring instead to buy when prices are perceived as low and sell for other reasons when high; but, this is not our approach. Premium members to the ETF Digest receive added signals when markets become extended such as DeMark triggers to exit overbought/oversold conditions. These are highlighted by rectangular images in many of the charts that follow.
For traders and investors wishing to hedge, leveraged and inverse issues are available to utilize from ProShares and Direxion and where available these are noted.

<READ MORE>