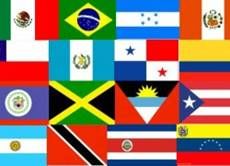 Latin America offers some of the most dynamic growing economies. Some offer a significant reserve of natural resources highly sought after by developed economies from the U.S. and now China and India. Also significant are positive demographics with a younger population and rising middle class. This indicates strong consumer growth providing another area of positive investment opportunities.
There is currently an expanding list of 18 ETFs oriented to individual or regional Latin American countries whether small cap or even subsectors. The following analysis features a fair representation of ETFs available. We believe from these investors may choose an appropriate ETF to satisfy the best index-based offerings individuals and financial advisors may utilize.
ETFs are based on indexes tied to well-known index providers including Russell, S&P, Barclays, MSCI, Dow Jones, Van Eck, Global X and so forth. While many ETFs listed here fill important niches many are quite new and have lower star ratings until they season longer, and for us, become technically easier to analyze.
Where competitive issues exist and/or repetitive issues available at a fee cost saving we mention those as other choices. New issues are coming to market consistently.