MARKET COMMENT
November 19, 2009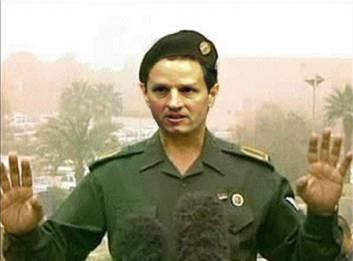 BAGHDAD BOB TIM—TICKED & IN DENIAL
Isn't it interesting how authorities claim the US dollar is strong when it's struggling?  Today economic data was weak but the dollar rallies some is also weird from a traditional perspective.  Yet, we live in weird times. 
Turbo-Tim got a little ticked-off giving his congressional testimony today which is in the video section.
So overbought markets and struggling with little volume hit the skids today as poor economic data (Jobless Claims and Leading Indicators) combined with downgrades in semiconductors and a lowering of allocations to Brazil put a hurt on stocks.
Volume was heavier today, but not overwhelmingly so.  Breadth however was quite negative.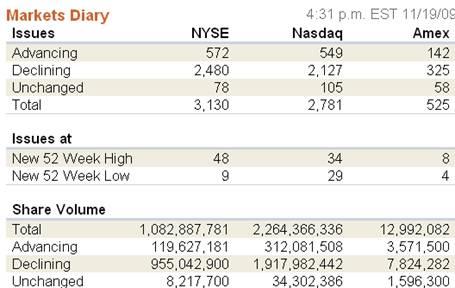 READ MORE