December 22, 2009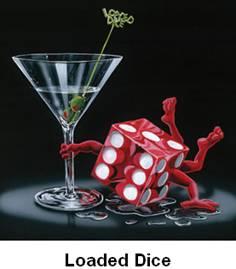 ALEA JACTA EST (THE DIE IS CAST)
Big money is moving equity markets higher probably until year-end although volume is light given the season.  But volume has been light for months especially on up days while heavy on down days in a sign of nervousness and distribution. 
The bullish case remains in place: zero interest rates + a liquidity tsunami + bailouts and subsidies aplenty + peer pressure = rally.  It's the "more money than brains" formula and you just need to shut your eyes and go with it as best you can.
Today's poor GDP report, plus revisions, was greeted as "old news", while a better than............
READ MORE!
Sign up to receive free Dave's Daily notifications sent to your email address only at
http://www.etfdigest.com