January 13, 2010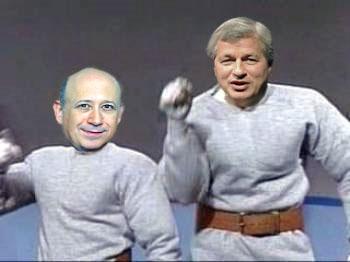 BANKSTERS PUMPED-UP
There wasn't much news Wednesday as earnings reports were few and the Fed's Beige Book was still presenting a mixed economic picture, meaning no surprises.  So, buyers sensed an opportunity from Tuesday's stock flogging to more than reverse losses.
The banksters took center stage for their seemingly quarterly grilling by congress with (wink-wink) outrage at bonuses and a rehashing of the culture of greed.  Would you take an en camera pounding for billions in bonuses?  Where can I sign up!?
Anyway, bulls didn't think the inquisitors laid a glove on these guys so it's....
READ MORE!

Sign up to receive free Dave's Daily notifications sent to your email address only at http://www.etfdigest.com