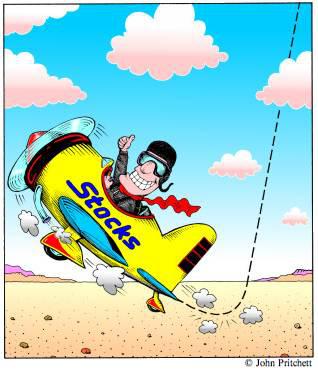 Bernanke's ABC TV performance Tuesday was unremarkable saying little to stimulate QE bulls. (It sort of reminded me of a Jackie Kennedy White House tour - yeah, I'm that old.)
Wednesday's Durable Goods Orders missed (2.2% vs 3% expected & prior -4%: ex-transportation 1.6% vs expected 1.5% & prior -3.2%) and didn't thrill bulls. Inside the numbers inventories remain high and sales, particularly of electronic goods, was disappointing.
Oil inventories showed a large and unexpected build with over 7M bbls vs 2.5M expected. France (they won't be the last to do this in a political year) indicated they might be willing to release oil from their strategic reserve. Not mentioned is whether France, or any country, has the refining capacity to handle increased supplies. I doubt it. Nevertheless, supplies and the French news drove crude prices (NYSEARCA:USO) lower along with the energy sector (NYSEARCA:XLE).
Stocks overall declined led by losses in materials (AA & XLB) and industrials (CAT & XLI). Meanwhile financials (BAC & XLF) continued to rise, if only slightly. Widely held market darling Apple (NASDAQ:AAPL) thumbed its nose at selling while rising slightly as did homebuilders (LEN & ITB). So, we have the odd pairings of Apple, Bank of America and Lennar stronger on the day. This is sector rotation of a different kind.