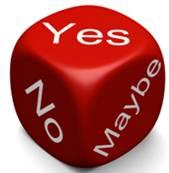 It's been a week marked by indecision and lots of back and forth action.  Friday was no exception as a major sell-off early was followed by buy and sell programs throughout the day.  The machines are in charge and little else matters.
Investors were keyed-up for a solution for Greece but that situation remains murky.  Thursday's rally was abetted by lower inflation data from China which stimulated buying.  Friday's report of China tightening caused investors to reverse course at least at the opening. 
But the machines would have none of this selling and we came sharply off the .
..
READ MORE!
Sign up to receive free Dave's Daily notifications sent to your email address only at 
http://www.etfdigest.com