March 16, 2010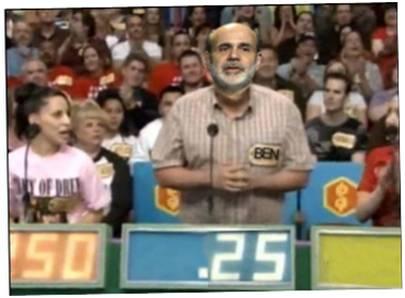 FED KEEPS RATES RIGHT!
"C'mon Down, Ben!"  That was the holler heard up and down Wall Street Tuesday as the Fed's unsurprising interest rate decision was announced.
They used to say after a Fed announcement "the first move's the wrong move".  Well, they used to say a lot of things but no one can fade "the beard" or not partake of the punchbowl.  The latter remains fully spiked and available to the Fed's Primary Dealer network to trade.  Since we're basically long now, we should cheer; but, I feel really uncomfortable with a "managed market" where trading desks and hedge funds dominate.  Who said you have to be comfortable anyway?
The dollar fell and commodity (gold and oil for example) rallied as the credibility challenged S&P maintained an investment grade rating for Greece.  They know how to play ball...READ MORE!

Sign up to receive free Dave's Daily notifications sent to your email address only at http://www.etfdigest.com