March 18, 2010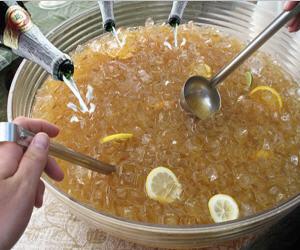 THE PUNCHBOWL REMAINS SPIKED

Thursday's Jobless Claims dropped slightly but at 457K it's still a high number.  Leading Indicators were positive but as expected, while the Philly Fed survey was a little stronger than expected.  
Back in the news today was Greece with thoughts the previous deal was now unraveling.  That lifted the dollar once again while pushing commodities lower with the exception of gold which is in a state of confusion.
Positive earnings news from FDX lifted it and the transportation sector.  Also the company announced it would buy more planes from BA which helped boost that stock.  NKE reported good results and we must have new expensive shoes in the spring.
Then there's the health care nonsense that seems to know no end.  Health Care stocks rallied today even though the votes might be there for passage—they must be getting their own kickback.
The bottom line Thursday still seems while markets are much overbought, the punchbowl remains...READ MORE!

Sign up to receive free Dave's Daily notifications sent to your email address only at http://www.etfdigest.com