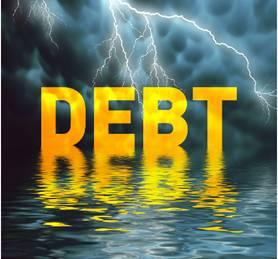 SOVEREIGN DEBT JOINS THE THREE RING CIRCUS

It's more like a three-ring circus with the European debt drama, the Fed's actions and GS/Financial Reform haunting markets. But bulls are a resilient bunch and they better be.

More bad news from Europe as Spain was downgraded by those eagle eyes at S&P from AA+ to AA. This is the same downward path taken by Greece and Portugal until they reached junk status. If Italy follows down this path it will become much more serious given the size of that economy. Rumors abounded today the ECB was in markets buying euro's to halt its descent.

The Fed didn't do much of anything Wednesday although some found hints of economic recovery "happy talk" after combing through the language.

As to GS and financial reform efforts, Peter Schiff makes sense of things which can be uncommon. You can't blame Wall Street for creating products to meet mandated "take all comers" for mortgages. I'm not a GS fan; but, congress can't pull a Pied Piper when they don't like the results of their own demand....READ MORE!

Sign up to receive free Dave's Daily notifications sent to your email address only at http://www.etfdigest.com