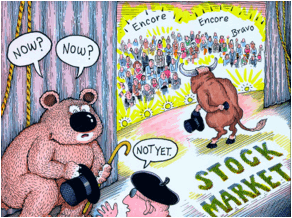 DOES VOLATILE ACTION INDICATE A MARKET TOP?
It seems over the past couple of weeks the daily image and theme changes dramatically with Dave's Daily. Just when things start to go badly, the next day there's a reversal then the process repeats. It's getting so you can't trust the durability of your writing.
Friday markets reversed course again and were hard hit this time occasioned by a criminal probe of Goldman Sachs. How the mighty have fallen! It's not good to be the low hanging fruit for regulators, politicians and a populist press......READ MORE! 

Sign up to receive free Dave's Daily notifications sent to your email address only at http://www.etfdigest.com