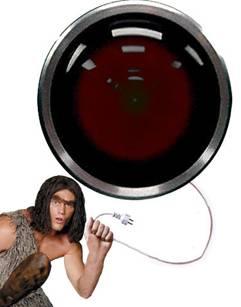 Ctrl DOW Delete

It was a simple mistake according to CNBC that will surely lead to months of congressional hearings and SEC mandated "Computers for Dummies" classes. Stocks were heading south and, as the story goes, someone entered an order for billions in lieu of millions. Then the High Frequency Trading algos kicked-in exacerbating the situation. You'd think these computers would have some kind of governor on them to prevent such occurrences.

So, with the DOW down 900 point or so, I guess this was a buying opportunity for those in the know and with the guts to do it. Frankly, who's to say? The bottom line for me is Main Street won't like this and it will only deepen their distrust of all things Wall Street and keep markets a trading desk and hedge fund affair it's been.

Yesterday we posted a few charts with DeMark Indicators that reliably tell us a trend change, or at least trend exhaustion, was ahead. While not precise to the percent, these dominated many important markets given them added dependability.

Of course, all of this....READ MORE! 

Sign up to receive free Dave's Daily notifications sent to your email address only at http://www.etfdigest.com