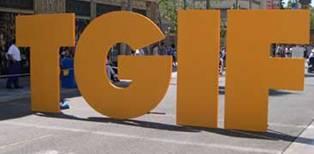 A WILD END TO A WILD WEEK

Markets finished Friday higher but only did so due to a final 10 minute options related (I think) burst. I said it would get weird today with conditions short-term much oversold and options expirations.

More liquidations was the early market feature then the usual suspects, trading desks, hedge funds and maybe (Big Brother) pounced forcing a short squeeze. That lasted until mid-day when things started to drift away lower. But then most likely, options related activity kicked things higher into the close.

The Germans did what they had to do and the euro rallied further.....READ MORE! 

Subscribe to our RSS feed