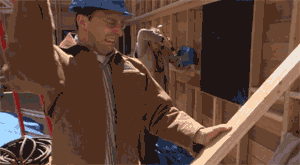 Yes, today was pretty boring. Interesting stat of the day was from New Home Sales which were supposed to come in around 430K but only showed 300K—a rather large miss. But, bulls were undaunted early and had things well camped prior to Ben & Co's non-announcement. After parsing the language, talking heads found less enthusiasm regarding the economy. I guess FOMC governors have read current data just like you and me.

Anyway, Fannie and Freddie are getting tough on home borrowers by suing borrowers who strategically default on their loans to recoup the outstanding mortgage debt in jurisdictions that allow for deficiency judgments. More than $27 million paid in fraudulent claims for housing break and of those 241 were prisoners serving life sentences! Oh, and here's a change; FNM and FRE are implementing changes that might surprise you via Yahoo/Finance:
Q. How would the bill improve mortgage lending?
A. Most of all, lenders could no longer make a loan without verifying that the borrower can repay it. They would need to review the borrower's income, credit history and employment status. That might
...

..

READ MORE!
Subscribe to our RSS feed