Wall Signage, Los Angeles
Prolab Digital has been producing outstanding, award winning wall signage solutions for over twenty-one years. We are able to create visually exciting graphics to advertise products, new store openings, hotels, resorts, restaurants, and many other commercial venues. Wall graphics can be printed as large as desiredwhile meeting client budgetary demands by choosing appropriate materials and printing techniques. We are experienced in printing all kinds of wall signage products including photographic prints, adhesive vinyl, wallpaper, canvas giclee prints, , wall murals, banners, and backlit Duratrans displays.
We have four ways of producing wall graphics using theLightjet 430 photographic printer, the Epson GS6000 solvent based inkjet printer, the Scitex XL Jet Grand format printer, and the UV flatbed printer. Each of these printers has advantages that can maximize economies of production when working within their parameters and taking advantage of their strengths. If we know the specifications for your project, we can give you an accurate cost for it as well as advise you on the advantages and disadvantages of each printing method and materials as they relate to quality, durability and economy.
www.prolabdigital.com/print-services/wall-signage.html
Visit Main site: www.prolabdigital.com/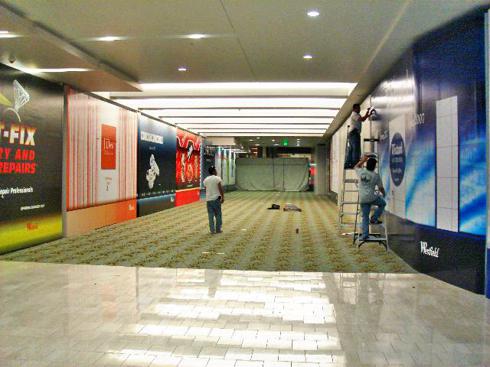 Disclosure: I have no positions in any stocks mentioned, and no plans to initiate any positions within the next 72 hours.