Following my earlier post where I suggested buying natural gas, it seems like NG had preferred the another Fibo level to settle instead of the one that I suggested. I had mentioned to either buy on the day of the post or the next day (which is yesterday as of this post). The reason being that the NG futures market is 24 hrs and ETFs like UGAZ only trades during US hours. My intention is to announce an upcoming bottom in NG which my indicators and my EW analysis has shown to have been found.
Following is the updated chart.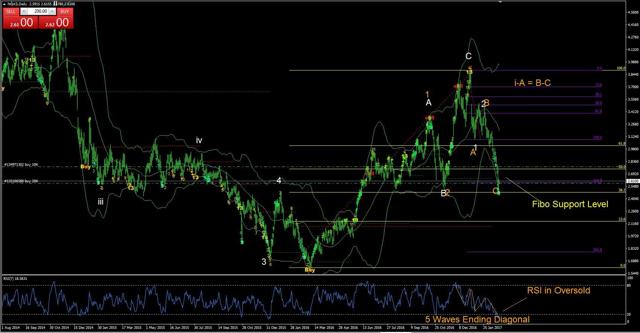 Remember, manage your risk, a stop loss immediately below the recent bottom will be more than sufficient. Size your trade properly according to the stop-loss price and your capital.
Disclosure: I/we have no positions in any stocks mentioned, and no plans to initiate any positions within the next 72 hours.
Additional disclosure: I would have initiated a position but capital is fully vested at the moment. Might engage in short-term trading though.