There are already lots of EW resources covering the big picture for S&P and thus I will not be presenting the supercycle counts. Suffice to say that most Elliott Wavers do not differ on the high-to-highest degree (unless it is a matter of labeling as A-B-C or 1-2-3). 
Anyway, here's the count I have for you: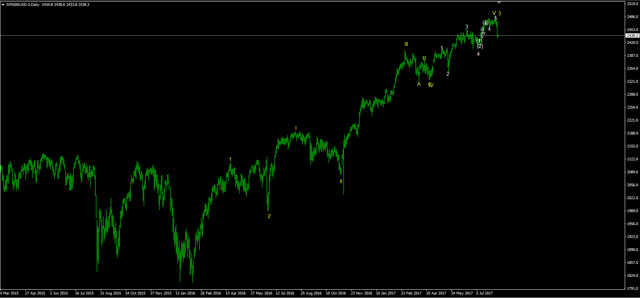 I don't really enjoy giving predictions for corrective waves, especially on the 4th because my experience is that they are usually lengthy and complex (wave 2 is usually cleaner but sharper move down in zigzag). In other words, I plainly don't know how it will move and current S&P is in it's infant 4th wave so really... any move is possible, although some people may still attempt to forecast with the sharp drop as context.
Here's the 4th hourly count: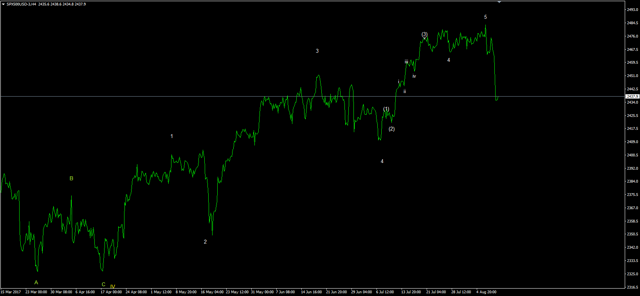 I won't say much here. But if you are a believer in equity markets (high) beta during market correction, I suggest you look at my next article on Nikkei 225 where I put across an interesting pattern observed on Gold. Maybe that will provide some idea on how you might want to trade this.