Since my 1st Sep 2017 post recommending shorting S&P, price has indeed moved down (the price level shown as I posted was the high). Personally, I had shorted it but lost a major chunk of the profit when it recovers when I failed to take profit. However, that does not invalidate the analysis, just the ineffective trading on a personal level.
Here is the recap of S&P on 1st Sep 2017:
S&P 1st Sep 2017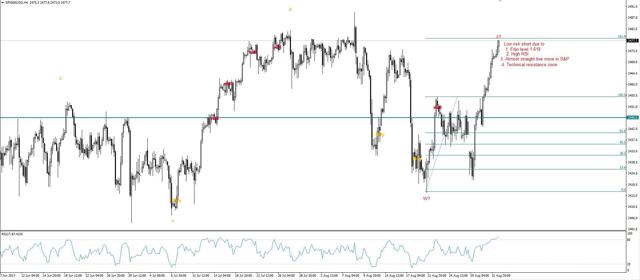 And this is where we are now:
S&P 9th Sep 2017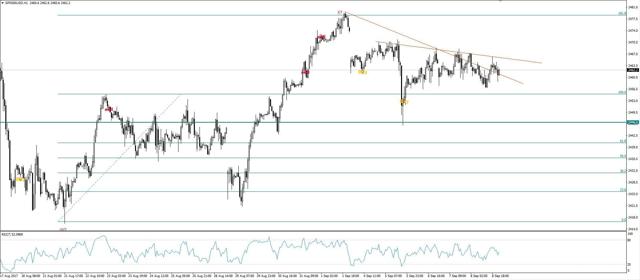 The reason why I would recommend short-term trading is because corrective waves are psychologically tiring and prone to whipsaws (especially wave 4). Thus, unless you are already an accomplished scalper, I suggest getting out of ES or SPX or SPY until we are fairly confident that wave 4 has ende (which may take a while yet).
Disclosure: I/we have no positions in any stocks mentioned, and no plans to initiate any positions within the next 72 hours.
Additional disclosure: As I mentioned in my post, I do not favor trading in corrective waves. Thus until I have a clearer picture or unless the price hits a very favorable level (either horizontal support or resistance), I will not trade this.