Here is a quick update for S&P. As expected, S&P moved up for the 5th wave of the 3rd wave. Now it is time to us to project the end. Here's the chart: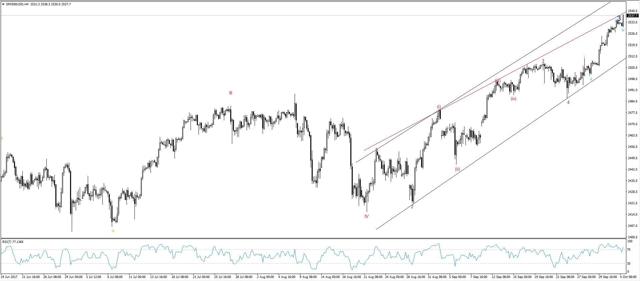 S&P Elliott Wave Counts 4th Oct 2017Personally, I think that the red trend line is too near a target for wave 5 and will prefer the blue, almost-parallel trend line as a target. This means that it still have some way to go yet. So if you have a position, shift your stop below blue iv and sit on your position. Ride your winners.
Disclosure: I/we have no positions in any stocks mentioned, and no plans to initiate any positions within the next 72 hours.