I haven't been updating my wave counts for a long time due to busy schedule outside trading. Anyway, here's the count for Oil.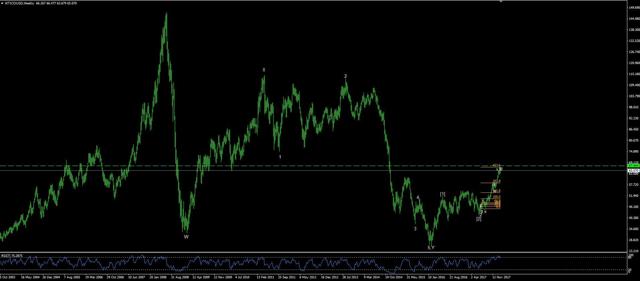 WTI Supercycle EW counts Weekly
On the Weekly, we can see that the move up is really a third wave up (no change in my last post).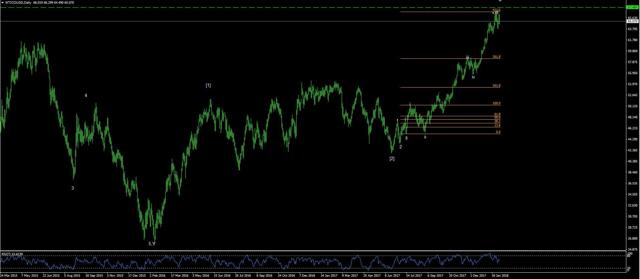 WTI EW counts Daily
But on the daily, we get to see why it is so strong: we were in a compounded third wave and has finally finished one complete cycle on a low degree.
What this means is that we are now in the corrective phase (as in many other instruments) for Oil and we will be seeing a lot of volatility here. And when I say volatility, I mean both up and down. But generally, I do not foresee the "ups" to be strong. Oil will still be trying to make new highs mind you. But it will be a very difficult period for traders trying to ride an obvious trend - because it will not be as clean as the 3rd wave movement up now. We are now past that phase.
Personally, I think if I am to trade this outright using futures, I expect myself to be going through a lot of mental torture because the direction won't be clear. Thus, I might consider some delta-neutral options strategies here.