Singular Research invites you to join this WebEx meeting.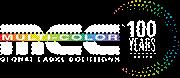 Singular Research - WebCall w/ Nigel Vinescomb, CEO Multi-Color Corp (LABL:BUY) Q1:17 Adjusted EPS of $0.95 beats
Tuesday, August 16, 2016
4:00 pm|Eastern Daylight Time (New York, GMT-04:00)|40 mins
| | |
| --- | --- |
| Meeting number: | 809 878 905 |
|   |   |
IMPORTANT NOTICE: Please note that this WebEx service allows audio and other information sent during the session to be recorded, which may be discoverable in a legal matter. By joining this session, you automatically consent to such recordings. If you do not consent to being recorded, discuss your concerns with the host or do not join the session.
Disclosure: I/we have no positions in any stocks mentioned, and no plans to initiate any positions within the next 72 hours.