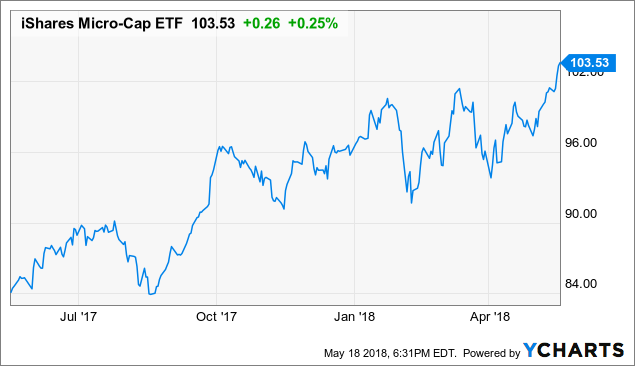 [object HTMLElement]
Singular Research Spring Select Web Call
May 30, 2018
Summary
Six emerging small and micro cap growth and value companies will be presenting to show you why they are truly undervalued in the stock market.
Visit :http://www.singularresearch.com/announcements/singular-research-spring-select-webcall
Registration is complimentary.
At Singular Research, we focus on small to micro cap companies that lack analyst coverage and have a compelling investment story.  It is only a matter of time before these companies are discovered leading to broader Insitutional  coverage and potentially dynamic returns.  We want you to be invested in these companies before the stock market and other analysts realize their true potential.  Over the last 12 years, our coverage has outperformed our competition and the Russell 2000 by a wide and consistent margin.  Please see our website (http://www.singularresearch.com) for our historical performance.
To sign up for our conference or have questions, please email (research@singularresearch.com).
We have listed three companies below to give you an idea of our research and price targets.
EVIO Labs Inc. (OTCQB:EVIO)
Recommendation: Buy
12-month Price Target: $2.00
Price as of 5/17/18: $1.30
Upside: 54%
EVIO Inc. is a leading provider of quality control testing, consulting and advisory services to the cannabis industry. The company owns 9 laboratories serving five states in the U.S. – California, Colorado, Massachusetts, Oregon and Florida.
Investment Thesis & Financial Highlights (Q1:18)
Cannabis testing is one of the fastest growing subsets in the rapidly growing market of legal medical and recreational marijuana. With mandatory testing of cannabis products gaining traction, we expect EVIO to be a significant beneficiary given its wide experience (~50,000 tests conducted so far) and accredited laboratories. We believe EVIO is positioned to benefit as more states look to legalize cannabis and mandate testing of products from accredited laboratories. EVIO is set to expand its footprint and double the number of laboratories to 18 in 2018. The company is also investing in expanded testing service offerings, equipment upgrades and new testing capabilities within existing laboratories which should result in increased revenues and higher operating efficiencies. California, the largest single market for cannabis sales, introduced stringent mandatory testing rules which are set to become effective July 1, 2018.  EVIO has three labs in California and is looking to expand. Revenues rose 348% and 438% in 2016 and 2017, respectively. In the first quarter of 2018, revenues advanced 41.6% (yoy). Total gross profit was $33,906 and $564,507 for 2016 and 2017, respectively. The gross margins for those periods were 6.0% and 19.0% for 2016 and 2017, respectively. For the first quarter of FY:18 gross profit was $210,602 vs. $78,377 (yoy), while gross margin for the period increased significantly (22.0% vs. 12.0%).
Banco Latinoamericano (BLX)
Recommendation: Buy
12-month Price Target: $35.60
Price as of 5/17/18: $27.84
Upside: 28%
Dividend Yield: 5.45%
Banco Latinoamericano de Comercio Exterior, S.A., a multinational bank, primarily engages in the financing of foreign trade in Latin America and the Caribbean. The company operates through two segments, Commercial and Treasury.  The bank primarily serves corporations, middle-market companies, and banking and financial institutions.  Banco Latinoamericano de Comercio Exterior, S.A. was founded in 1977 and is headquartered in Panama City, the Republic of Panama.
Financial Highlights (Q4:17)
Net profit rose 54.4% to $20.6 million or $0.52 per diluted share in Q4:17 from $13.3 million or $0.34 per diluted share in Q4:16 due to a much lower loss provision in the current year quarter, as the prior year was burdened by provisioning of losses on problem loans, primarily out of Brazil. Net impairment losses were lower at $0.8 vs. $17.7 million (yoy), and we expect the worst of the loss problems to be behind the company. Gross loans outstanding decreased 8.6% (yoy) to $5.42 billion, but increased 3.0% sequentially. The non-performing loan (NPL) ratio improved to 1.05% from 1.20% sequentially vs. Q3:17. Coverage remains strong with the allowance at 203% of non-performing loans. Resignation of the CEO and CFO since the end of the quarter weigh on the outlook, as new management will be tested, stepping into a tough environment. We lower our EPS estimate slightly for FY:18 but raise our price target as the stock is cheap vs. industry peers and is poised to renew growth in 2018. We maintain our BUY rating and raise our price target to $35.60 from $33.65.
Newtek Business Services (NEWT)
Recommendation: Buy
12-month Price Target: $20.00
Price as of 5/17/18: $19.22
Upside: 4%
Dividend Yield: 8.32%
Newtek Business Services Corp. is a business development company specializing in providing financial and business services to the small-and medium-sized business market in the United States. The firm also seeks to invest in early stage businesses. The firm seeks to make both debt and equity investments. Newtek Business Services Corp., formerly known as Newtek Business Services Inc., was incorporated on August 26, 2013 and is headquartered in Lake Success, New York with additional offices in Garden City, New York; Miami, Florida; Milwaukee, Wisconsin; New Orleans, Louisiana; and New York, New York.
Financial Highlights (Q1:18)
The total Investment portfolio grew 3% sequentially to $470.2 million in Q1:18 and investment income rose 23% (yoy) to $11.1 million. NEWT originated $91.4 million of Small Business Administration (SBA) 7(a) loans during Q1:18, up 16.2% (yoy). NEWT reiterated guidance for FY:18 loan funding, up 23% (yoy) to $465-$485 million. Loan referrals were a record $4.8 billion. If this pace is maintained, FY:18 loan referrals could nearly double to $19 billion from $10.8 billion in FY:17. The SBA 7(A) loan pipeline totaled $352.7 million in Q1:18, up 32% from $266.4 million one year earlier. Average net premiums on loan sales declined slightly to 11.8% in Q1:18 from 11.99% during FY:17 due to a shorter maturity on loans sold. NEWT funded $4 million of SBA 504 loans in Q1:18, up 15.5% (yoy), and anticipates funding between $75 million and $100 million of SBA 504 loans this year. Asset quality remains first-rate with charge-offs at 0.50% and non-performing loans representing just 4.0% of the SBA 7(a) portfolio. Dividends from the portfolio companies improved 14% (yoy) to $2.63 million in Q1:18 from $2.3 million in Q1:17.
Registration for the live private client call is May 30th web call is complimentary  for a limited timeand starts at 7am EST.
http://www.singularresearch.com/announcements/singular-research-spring-select-webcall
Disclosure: I/we have no positions in any stocks mentioned, but may initiate a long position in evIO, NEWT over the next 72 hours.