2019 Initiations Update
Our New Initiations 2019 composite average is up 40% through 9/13/19, outperforming the Renaissance Capital IPO, the Russell Micro-Cap, the Russell 2000, and the S&P 500 indices YTD performance.
Our 2019 New Initiation's composite constituents and their respective performance since their 2019 initiations are listed below.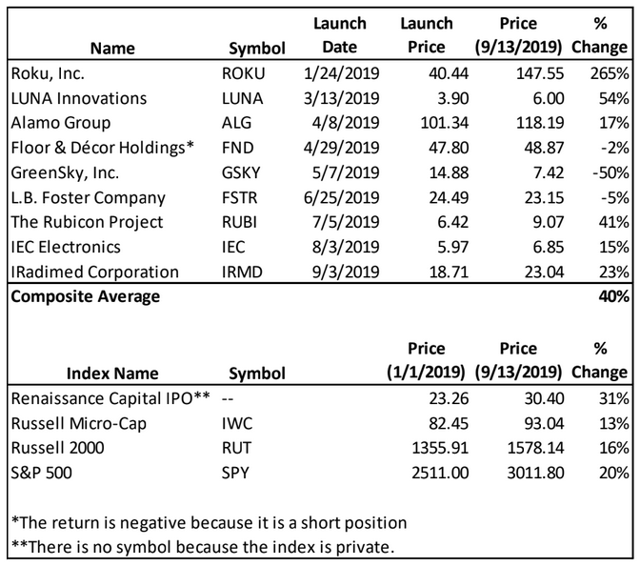 'Best of the Uncovereds' by Singular Research offers new initiation reports and equity research on under-followed, under-valued, small cap companies. We provide quarterly updates on all of our covered companies, flash reports, and much more.
Our 'Singular Picks' portfolio has outperformed the Russell 2000 by over 100% since 2004. Members of 'Best of the Uncovereds' will have access to our portfolio on Google Drive, weekly performance updates, and Action Calls
If you're interested in our services but still have questions, send us a direct message and we'll be glad to help!
Disclosure: I am/we are long IRMD, ALG, ROKU, LUNA, RUBI, FSTR, GSKY.