In a sign of things to come Allstate (NYSE:ALL) has priced their new preferred issue with a rock bottom coupon of 5.10%.
The shares will be non-cumulative, qualified and perpetual. They likely will redeem some of their higher coupon issues which are now outstanding.
This new issue is rated BBB by S&P and Baa2 by Moodys–this is an upgrade by 1 notch. I just checked the rating agency websites and they have not upgraded the sister issues as of yet, but likely they will soon.
We are looking for the shares to trade tomorrow (Friday).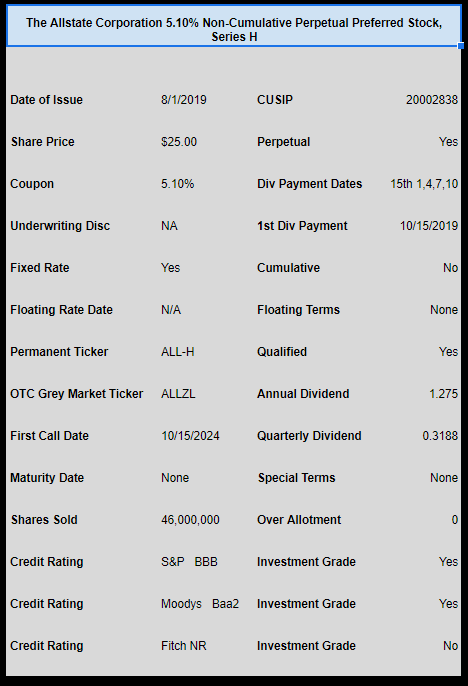 The pricing term sheet can be read here.
Disclosure: I/we have no positions in any stocks mentioned, and no plans to initiate any positions within the next 72 hours.