King digital Entertainment (BATS:KING) a recently listed company on NYSE trading around $20.78 , programs games for mobile and social platforms, such as the Apple App Store , the Google Play Store , The Amazon App store, and Kakao Talks. A well known game Candy Crush Saga is one of its famous games among other games like One-Hit Wonder and Farm Heroes.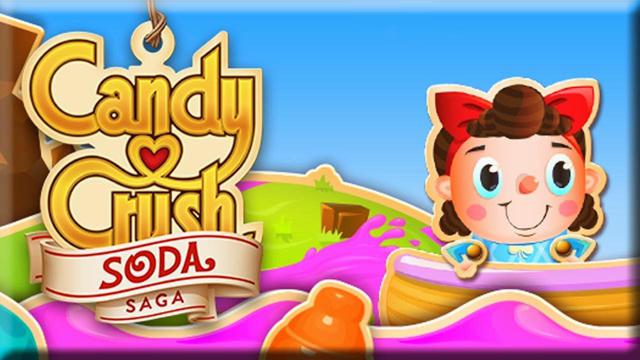 Mostly this company is dependent on its only game Candy Crush Saga all the revenues it enjoys from this game , and why not this application has been designed in such a nice way as that can bring profits for more longer time than other short life games .
Keeping the point of dependency CEO Mr. Riccardo Zacconi have started taking steps to diverse there earnings from One game to many other games by using creativity , he is trying to create other famous games like Candy Crush Saga or even better .In many news channels it is notified that sequel of "Candy Crush Saga" which is known as "Candy Crush Soda" will be much better performer for King digital Entertainment and also "Bubble witch 2" will perform well .
Those stock will grow for short term due to Current games mostly due to saga but one day this product will mature and its maturity is about to come and to push the stock forward for long term new products like, "Candy Crush Soda" and "Bubble witch 2" will perform there role , but here question arises "what if new games could not perform that much better as current ?, what if people rejects new games of king Digital Entertainment due to other product of Competitors like Zynga inc. and Glu Mobile inc ? what if King Digital Entertainment could not crush its own candy faster than the other competitors?
Only one answer can solve the problem and that is strong determination of competitive and creative programmers and marketers of King Digital Entertainment who can bring out the best of there work and push the company forward.
All those who wants to enjoy short term profits of about 2 to 3 years have best opportunity put there money for crushing the candies but long term investors who enjoy the ownership must beware that company has only one pillar of candies which if weakens king digital might touch the floor.
It is also possible that any giant like Facebook inc or Google inc acquires this at the time when this suits there portfolio and benefit to long term investors .
Disclosure: The author has no positions in any stocks mentioned, and no plans to initiate any positions within the next 72 hours.