Are you familiar with Naira? How about Tenge? Or Shilling?
I bet you aren't.
To be honest, I personally only learned about them recently, when I started doing research on a group of markets that could climb five to tenfold in the next decade.
These are obscure places and few investors even pay attention to them. But that's where you'll find the most promising long-term opportunities.
All you have to do is look at Brazil and Russia. Even though today they are well known emerging markets, fifteen years ago they were obscure places to invest. You had to be brave to venture into those countries.
But the few investors who did made a fortune. The Brazilian stock market has climbed six-fold since then. And the Russian stock market is up a staggering 1,400%.
If you want to get those kinds of gains in the next decade or so, you will need to go beyond emerging markets. It's in frontier markets where you will find Nairas, Tenges and Shillings.
Finding Profits Beyond the Major Currencies
When you go to a restaurant, do you flip through the whole menu or do you just look at the appetizers? If you just look at the appetizers, you might end up missing the best meal of the house.
Most Forex traders focus only on major currencies, such as the euro and Japanese yen. They just look at the appetizers. They are missing great opportunities in emerging market currencies.
Deutsche Bank has built a Forex Index that measures the performance of institutional Forex traders who trade only major currencies. The Index is having the worst performance in two decades.
That's why I'm glad I only trade emerging market currencies in my research advisory service, FX Breakout Alert. Those currencies often have explosive moves that can give you quick double and triple-digit gains.
Traders are struggling with major currencies because of their low yields and lack of volatility. With profits from the largest currencies proving harder to come by, these big institutional traders are flocking into emerging market currencies.
According to the Chicago Mercantile Exchange, volumes in emerging-market currencies jumped 42% in 2011. And there's a particular group of emerging markets that's attracting a lot of attention.
Buy Frontier Currencies Directly from Your Brokerage Account
Some big institutional Forex traders are finding great opportunities in frontier markets, where economies are still severely underdeveloped.
Those big Forex traders, who manage millions of dollars, have been investing in currencies such as: the Nigerian naira, Kazakhstan's tenge, Kenyan shilling, Egyptian pound, Romanian leu and Tunisian dinar.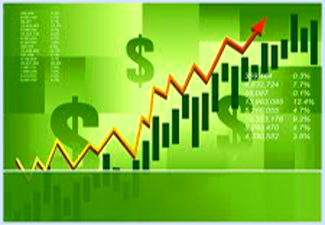 Not only do these economies have great growth potential, they also offer
The country also has an interest rate of 12%. That's 48 times that of the U.S. No wonder some big traders are investing in the Nigerian naira.higher yields. For example, in the last five years, Nigeria's economy had an average annual growth of 6.7%.
Unfortunately, those frontier currencies are out of reach for retail traders like us. However, the good news is you can still invest in those currencies for the long-term.
There's an easy way to buy a basket of stocks from some of those countries, which will give you exposure to their economies and currencies. And, since those stocks are denominated in those frontier currencies, you will be indirectly investing in them.
These are some of the fastest growing economies in the world. As their economies continue to grow, they will continue to attract more and more capital, leading to currency appreciation against the dollar.
However, keep in mind these frontier markets are volatile. There will be some crazy ups and downs, but in the long-term, they are the markets that have the potential to make you a fortune.
In my opinion, if you can't handle the volatility, don't invest in them.
However, if you're a patient investor, who is buying for the long-term, then at your next cocktail party you can mention you're investing in the naira and tenge. I bet that will raise a few eyebrows and spark some interesting new conversations.
Best regards,

Evaldo Albuquerque
Editor, FX Breakout Alert
P.S. Thank you for being a Currency Capitalist subscriber! However, Currency Capitalist is our free e-letter. Although it provides some actionable investment ideas, it doesn't offer our full research. But, for only $5 a month, if you were a Currency Capitalist Premium subscriber on March 12th, you would have received my recommendation to go long USD/JPY and you could have profited from gains of up to 73.53% in just two days. That would have more than paid for your annual subscription. To learn how to gain access to "premium" research and specific recommendations like this, click here.