In an economy increasingly shaped by information processing and flows, in which innovation, technical efficiency and entrepreneurship play a central role, new macro and micro fundamentals are taking root that should be understood and interpreted holistically.
In this economy, information technology is not merely a tool but increasingly the core business - in fields as varied and dominant as finance and commerce, markets and marketing, hardware and software, healthcare, entertainment, and even heavy industry. These sectors and others will increasingly overlap, pulled by a shared language of mechanized knowledge and the processing of bits.
The evolution is from an age of hyper-specialization to an era of synthesis and combination. In this, elements that were previously apart and self-contained are beginning to blend and become one. We see this already in areas of design and logistics, content and distribution, networks and applications; while definitions and categories are tracking the change with their own combinations in finance and funding structures, the variety of markets and marketplaces, and in the notion of consumer and vendor.
In this evolving environment, aspects of inflation and deflation, productivity and growth, supply and demand, employment, operating and financial leverage, enterprise value and optionality, all take new forms, meanings and stature.
We're not there yet, but we're moving fast.
Further reading…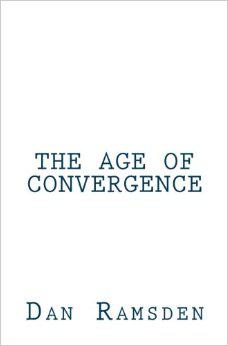 … a collection of essays about a new information economy and its new fundamentals.
Disclosure: I have no positions in any stocks mentioned, and no plans to initiate any positions within the next 72 hours.