While the company MoneyOnMobile ($MOMT) has teriffic proven technology and the lead position in its market (India) having done $1.7 billion in cumulative payment processing, what drew us to the bright light was news that Jim McKelvey a co-founder of Square ($SQ), its third largest shareholder when it went public, had joined MOMT's board of directors.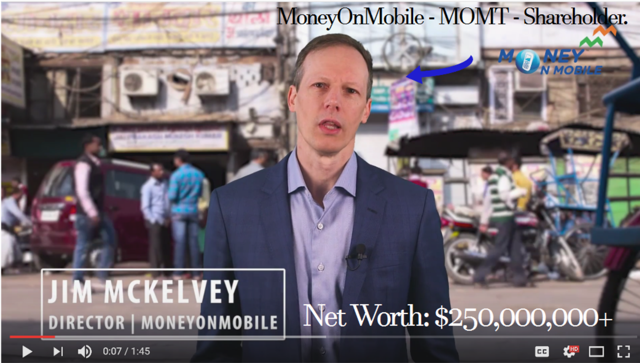 .
If McKelvey is involved in a new publicly traded start-up in payment processing, it only make sense that we look past the press releases and dive into their SEC filings.
This is what we found:
Click here or on report cover.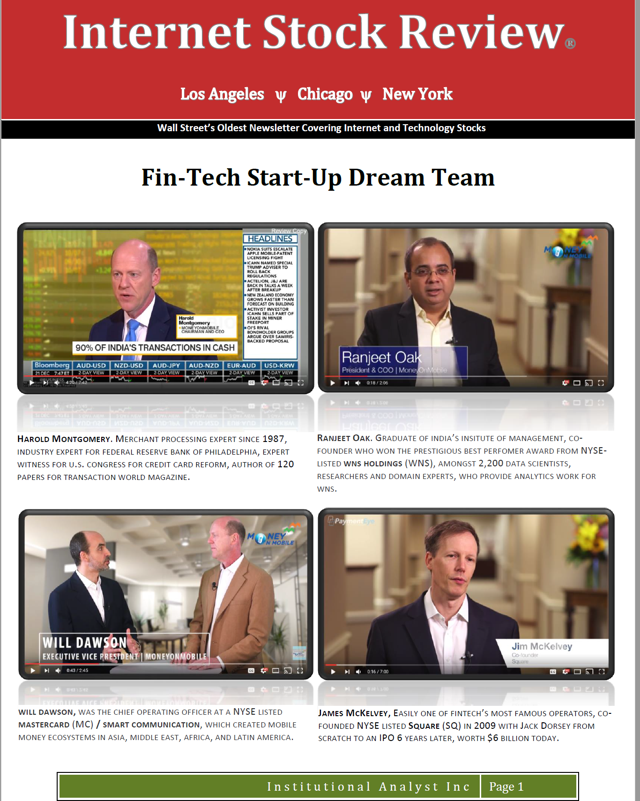 Disclosure: I am/we are long MOMT.
Additional disclosure: See full disclosure on report.