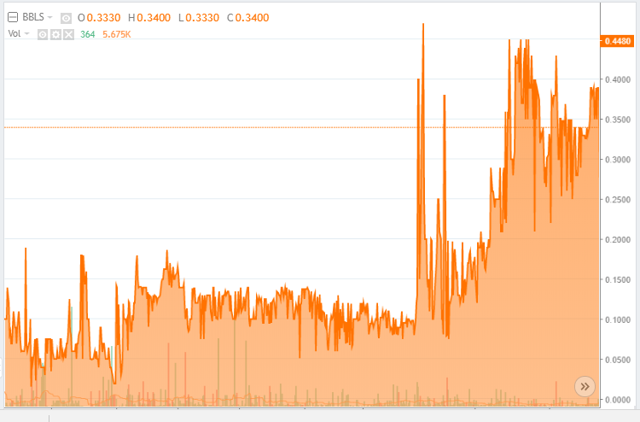 Post-acquisition efforts seek to commercialize 91.8 Millions of Barrels of Oil Equivalent as estimated by McDaniel & Associates, one of the world's leading petroleum consulting firms specializing in reserves evaluations.
James Burns, President of Petrolia Energy stated, "Being able to find an acreage package of this size and quality, was just too good to pass up. These Indonesian assets are truly special."
That's ninety-one million barrels of oil equivalent, on a portion of over 948,000 net acres onshore - North Sumatra. Petrolia will seek local financial and operating partners in the region to develop these reserves.
On February 28th, 2018 Petrolia Energy completed the acquisition of Canadian based Bow Energy Ltd., which they announced intentions to acquire in October of 2017. We added Petrolia Energy to the Alternative Energy Stock review, shortly after the news of the potential acquisition.
Bow Energy has significant interests in onshore North Sumatra, Indonesia.
Press Release (excerpts):
The acquired assets of Bow consist of over 948,000 net acres onshore North Sumatra, Indonesia which consists of interests in five production-sharing contracts (PSCs) and one Joint Study Agreement (JSA) with the Indonesian government. The assets are surrounded by major discoveries by Repsol, ConocoPhillips and Chevron and existing transportation infrastructure.
To date, a preliminary Unrisked Prospective Resources estimate has been conducted on only one of the six newly acquired assets (South Block A), which represents 43,273 acres (only ~5% of the Net Acreage of the newly acquired Indonesian properties). The preliminary engineering resource estimate was conducted by McDaniel & Associates Consultants LT and states that there are 91.8 Millions of Barrels of Oil Equivalent.
The final version of the report is expected to be completed in Q1 2018.
Full Release and 8K filing on the acquisition.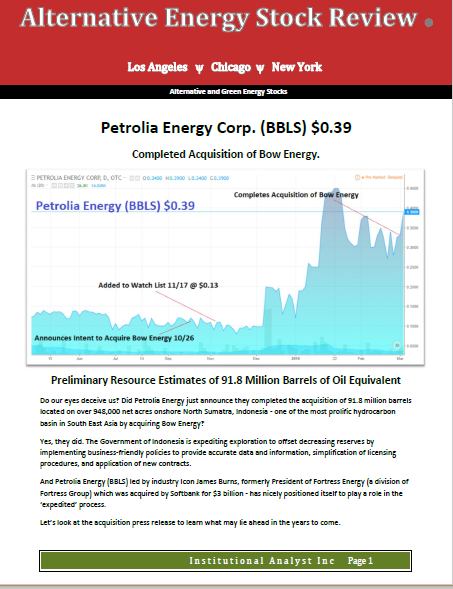 Disclosure: I am/we are long bbls.
Additional disclosure: Client, please see report disclaimer for full disclosure details.