This week we will talk about the ebb and flow of our asset allocation. How we knew to be hedged in October. Why we are buyers right now ahead of what could be an euphoric rally in November and December. And what might go wrong in 2019 and 2020. 
And of course, we'll have a Q&A, so bring your questions as we discuss investing with a margin of safety.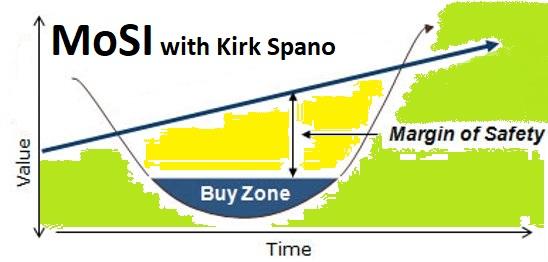 Here's last week's free webinar: 
4th Quarter Outlook, Being A Futurist & A 2019-20 Sneak Peek
Free Friday Webinar Info
Each Friday I do a roughly one hour webinar discussing economics, the markets, investing, other people's ideas and whatever else I find interesting, important or funny. I also devote about 10-20 minutes to Q&A with participants - attend live to ask questions OR post a question in the MOSI AMA (ask me anything) chat room for members.
These meetings are informal, but I generally show something interesting.
Here are the login details:
Webinars will be at 10am Central Time Fridays except when I am traveling or have another obligation, in which case, I will blog a rescheduled time.
Friday's 10am Central. Join from PC, Mac, Linux, iOS or Android:zoom.us/j/992385645?pwd=jvu48r2gySY
Password: MOSI
Or iPhone one-tap : US: +14086380968,,992385645# or +16468769923,,992385645#
Or Telephone: Dial (for higher quality, dial a number based on your current location): US: +1 408 638 0968 or +1 646 876 9923 or +1 669 900 6833
YouTube Archives
If you can't make the live presentations, please subscribe to Kirk Spano's Fundamental Trends YouTube Channel --- Kirk Spano's Fundamental Trends --- to watch at your convenience.
20% Discount Through Last Pitch For The Brewers!
Margin of Safety Investing is an investment advisor replacement service. If you have a few hours per week, I can help you be your own investment manager.
I charge only $499 per year or $59 per month to give as many people access to this level of analysis and help as possible. Similar services cost 2x to 10x more. My rate will rise to $599 come January 1st.
Through the end of the Milwaukee Brewers season, I am offering a 20% first year discount. So, get MoSI for only $399 your first year to try us on for size. You can even take a free 2-week trial to get started, so sign-up today with no risk.
Disclosure: I am/we are long QQQ.
Additional disclosure: I own a Registered Investment Advisor - Bluemound Asset Management, LLC - however, publish separately from that entity for self-directed investors. Any information, opinions, research or thoughts presented are not specific advice as I do not have full knowledge of your circumstances. All investors ought to take special care to consider risk, as all investments carry the potential for loss. Consulting an investment advisor might be in your best interest before proceeding on any trade or investment.